How to Find a Lost UPS Tracking Number Without a Receipt
by Mary Jane Freeman; Updated September 26, 2017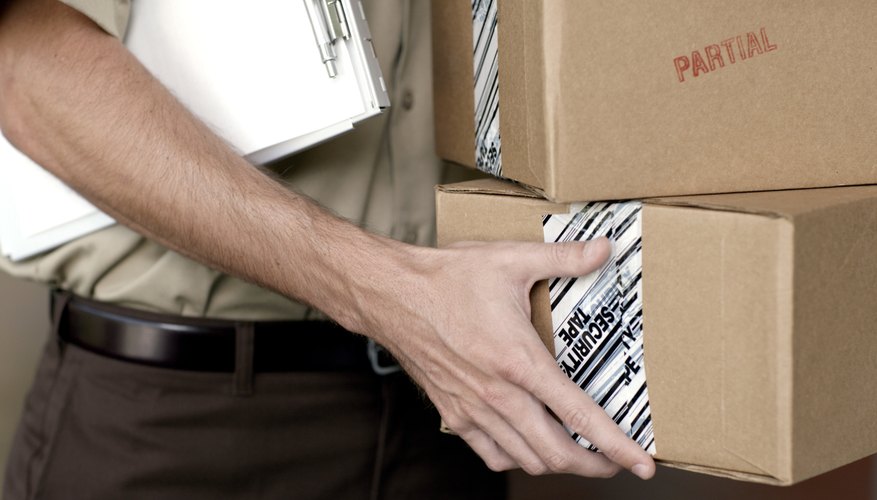 When a letter or package is shipped with United Parcel Service, a unique tracking number is assigned to it. With this number, both the shipper and recipient can track the progress of the shipment as it moves through the system en route to its destination. The UPS tracking number is listed on both the outer package of the shipped item and receipt provided to the sender, and typically starts with the number and letter combination "1Z." If the tracking number is lost or unknown, there are a few ways to retrieve it without a receipt.
Contact UPS or Sender for Tracking Number
Perhaps the simplest way to obtain a lost tracking number is by calling UPS customer service at (800) PICK-UPS, or (800) 742-5877. You can also contact customer service through live chat and email. Be prepared to provide shipment details such as the sender's and recipient's names, the date the item was shipped, the location where the item was shipped from, and where the item is going. If you were the one who sent the package, you also have the option of contacting the UPS store that shipped the item for you. Similarly, if you are the recipient, you can contact the sender for tracking information.
Photo Credits
Purestock/Purestock/Getty Images