How to Track a USPS Parcel at US Customs
by Soumy Ana; Updated September 26, 2017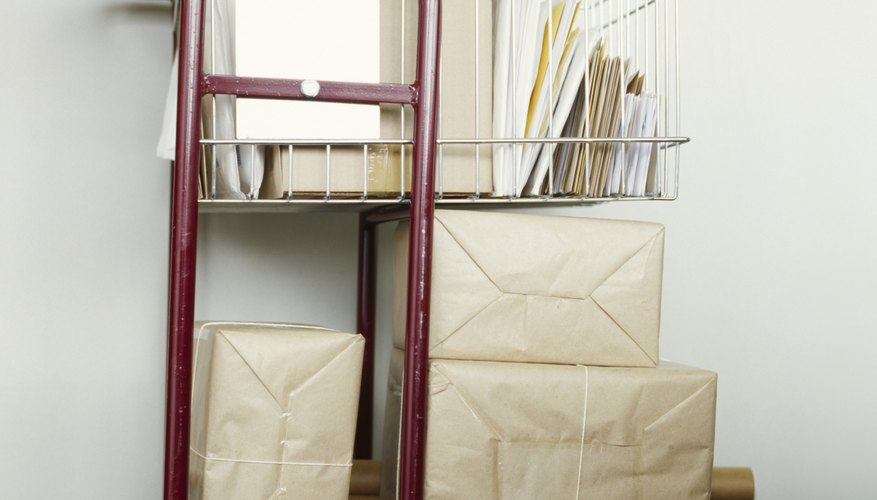 The U.S. Postal Service is a national agency responsible for delivery the mail across the United States. It offers different ways to mail parcels across the frontier: You can partially track your package with Global Airmail Parcel and Global Priority Mail, but if you want to track your package internationally, you need to purchase Global Express Guaranteed or Global Express Mail. When you receive a package from abroad, the Postal Service may detain it at the customs office for up to 45 days. It is important to be able to track Postal Service parcels at U.S. customs, especially if you need to prove you have sent or received a package.
Step 1
Fill a U.S. Customs form to track the package abroad or ask your correspondent the parcel's bar code. Note the number that starts with "CP" on top of the form.
Step 2
Go to "usps.com/shipping/trackandconfirm.htm?from=home&page=0035trackandconfirm".
Step 3
Enter the form number. Click "Go." A new window will tell you which post office the package was accepted at.
Step 4
If the package is sent to you, you can call the Postal Service customs at (877) 227-5511 or go to cbp.gov.
Tips
Express Mail custom numbers are nine digits long. The digits are preceded by two letters and followed by the letters "US." Global Express Guaranteed has a 10-digit bar code
Warnings
The U.S. Postal Service updates tracking when the package reaches the Customs office and when it is delivered -- not in between. Contact your local post office before calling customs; it may have crucial information you did not think about, such as the delays of flights due to volcanic eruptions.
Photo Credits
Ciaran Griffin/Valueline/Getty Images