How to Write a Fitness Proposal
by Pamela Rivers; Updated September 26, 2017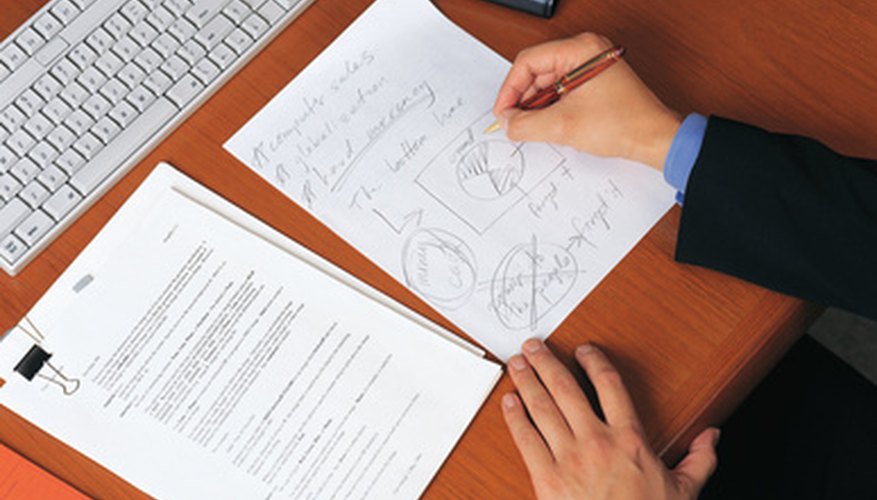 Have you decided you want to start a new fitness program or business? If so, one of the first steps you need to take is to write a proposal. A proposal is designed to persuade your audience to buy into your idea. That buy-in can take the form of funding, program space, sponsors or just permission to start the program, depending on the target of your proposal. You are selling your ideas, so make your proposal as strong as possible.
Step 1
Determine what you want to accomplish. Decide what your fitness program will involve and get your ideas on paper. Be clear before you turn your ideas into a proposal. Your proposal might be to create a fitness program at your corporation, for example, or to fund a fitness program for inner-city kids at a local school.
Step 2
Identify your audience. Ask yourself to whom you need to sell this idea and what their objections might be. Address the objections in your proposal. For instance, your employer might not want to start a fitness program because of the expense. Explain where the funding will come from and how the employer might benefit.
Step 3
Do research to determine whom your program will serve and what those needs will be. Be realistic about possible customers or consumers. What will lead a consumer to your program? Think about why a fitness program is necessary in the community you are targeting. For example, if employees already attend a gym, what would make them start using your fitness program?
Step 4
Do your homework on any facts and figures. If you are running this program as a business, you have a responsibility to funders to research costs and expected profits. If it is not for profit, costs are still a necessary consideration, and cost estimates must be as accurate as possible. Think about the costs of fitness equipment, the space you will be using and manpower for upkeep of equipment.
Step 5
Look for templates online (see Resources) to help format the proposal. Ideally your proposal will have several sections, including a summary, objectives, goals, expenses, statement of purpose, personnel and time frame. Each step should be succinct and should give the information your intended audience needs to make an informed decision. A table of contents at the beginning will organize your information and help readers to find information quickly.
Step 6
Proofread and fact-check your proposal. A messy, incomplete or error-filled proposal is unlikely to garner respect.
Step 7
Print your proposal in black ink on white paper, but use color to print graphs or charts are involved. Put your proposal in a presentation folder. You might add a graphic of workout equipment or kids working out in a gym, depending on your focus.
Step 8
Present your proposal. By presenting it in person, you can answer questions immediately and clarify any points that are unclear.
Tips
Take the time to do your research and write the best proposal possible. Excitement might lead you to rush through your proposal to get it in front of your audience, but a thorough proposal is more important than a quick one.