How to Write a Proposal for Team-Building Training
by Kristy Dolha; Updated September 26, 2017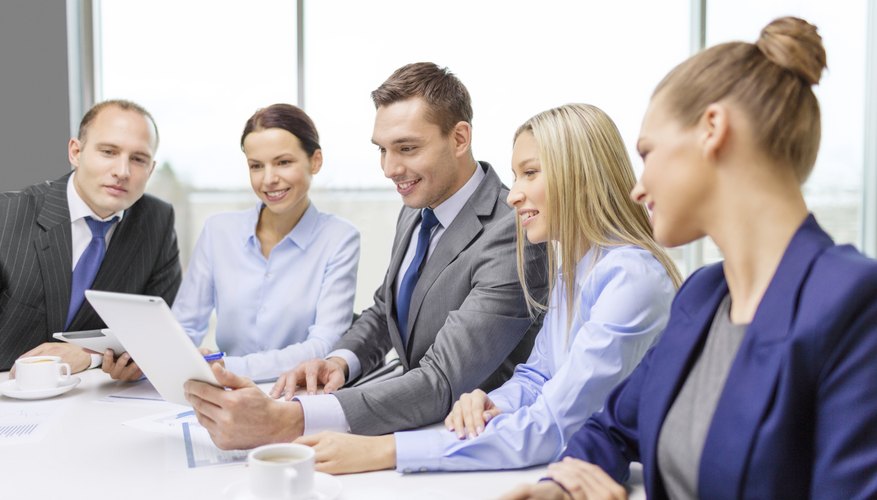 Conflict within the office not only decreases employee morale, but it also reduces productivity and jeopardizes client relations. A hostile work environment is a drain on corporate financial viability. Participating in team-building activities encourages staff to develop cooperative decision-making and problem-solving skills, while also learning about coworker strengths and abilities. A strong team is essential to any successful organization, but it can be a challenge to convince senior management to invest in team-building. The trick is in crafting a persuasive and effective proposal.
Step 1
Learn about the decision-making style of the person to whom you are presenting the proposal, and craft your presentation accordingly. For example, if the decision-maker relies on hard data, spend the time on research that turns up statistical data. If the decision-maker is often skeptical of new ideas, then be prepared to answer tough questions by anticipating perceived shortfalls.
Step 2
Address the necessity of team-building by identifying a problem or gap within your organization. Clearly outline the current issue within your workplace that team-building will address. If you are addressing employee retention issues, provide statistics that support your argument. If it is employee conflict that you are hoping to rectify, cite specific examples, and address how conflict is affecting the financial bottom line.
Step 3
Show the benefit of team-building to decision-makers and recognize that they want to see concrete results from financial investments. Make no mistake: Team-building requires an investment of time and money. Use case studies such as that explained in "Theater Tools for Team-Building" to show team-building success, and cite examples of corporations that are reaping the benefits of team-building.
Step 4
Determine realistic activities that fit the corporate culture, and be prepared to suggest specific team-building activities in which you want your organization to engage. There are a wide range of possibilities, all with varying commitment levels and benefits, and the choices you put forth need to address your specific needs, reflect your corporate culture and be a physically viable option for the employees expected to participate.
Step 5
Develop a plan to follow up the activity after completion. Continue to incorporate the lessons learned into your corporate culture, and build from this experience by incorporating similar activities into the corporate routine. Capturing feedback from all participants involved through anonymous reviews is imperative. This will inform future proposals and human resource decisions.
Warnings
It is vitally important to maintain the utmost level of professionalism when presenting your proposal. Issues regarding conflict in the workplace are necessarily delicate in nature and should be treated as such.
Resources
Photo Credits
dolgachov/iStock/Getty Images