How to Sell Refurbished Products
by Mike Andrews; Updated September 26, 2017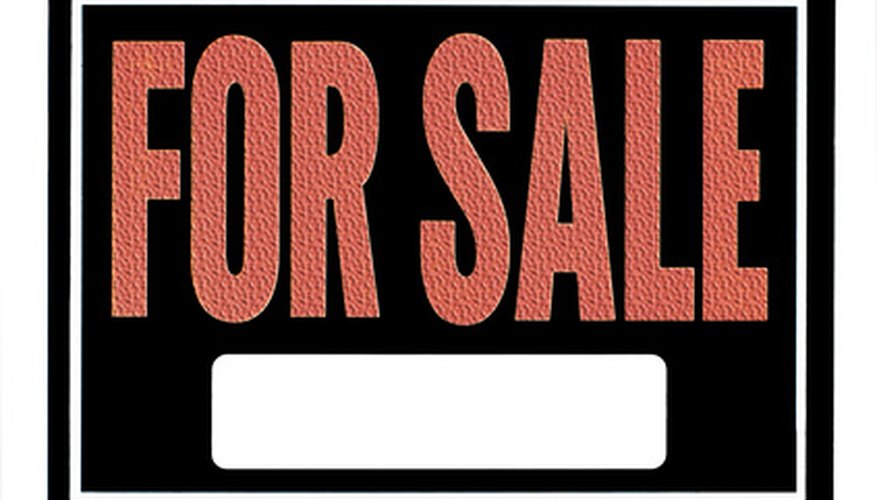 Making extra money selling used items isn't new. But selling refurbished products can be a fun way to create a lucrative second income without having to leave your current job. And because you're repairing and refurbishing damaged or broken products, you're able to buy them at a small fraction of their worth when repaired. These low product costs make refurbishing and selling damaged goods one of the most profitable ways to make money with online or off-line sales.
Step 1
Buy used, damaged or broken items at yard sales, thrift stores, close-out outlets and online listing sites such as eBay and Craigslist. Don't forget to check the "free items" listings for all sorts of products you can refurbish and resell simply by picking them up.
Step 2
Repair any damages to your stock and bring each product into good working order when necessary . Having done that, clean each item thoroughly and when appropriate, polish or paint the item to give it as much of a "like-new" appearance as possible.
Step 3
Start selling your newly refurbished products by having regular yard sales (in good weather) and by listing your items on free listing websites such as iSell, AtOncer and Craigslist. By starting your sales in places that are free, you have the best chance of maximizing your profits on each item.
Step 4
Sell "niche" items, or products that may appeal only to a limited group of people, on online auction sites such as eBay, eBid or uBid, but be aware of the cost of each listing. Add extras to your listings such as photos and even closeups because buyers will be extra cautious about buying previously broken or damaged goods.
Step 5
Barter any items that you're unable to sell for others that you think may sell better. Again, free classified sites are the best venue for finding trading opportunities, and some sites provide a separate category for bartering.
Tips
Try combining your items with someone else's if you don't want to host a yard sale by yourself or if you know someone in a better location than you for holding a yard sale. The first rule of yard sales is location, location, location. Always make the fact that you're selling refurbished rather than new products absolutely clear--especially in online listings. Failure to make this important disclosure may result in returned items or buyer's complaints as well as refunds from your profits.