Do you love planning children's parties? If so, then you could be making a fortune by running a birthday party characters business. Character parties are great fun for kids and adults. Learn the essential party planning elements of a successful children's party and start your kids birthday party planning business today.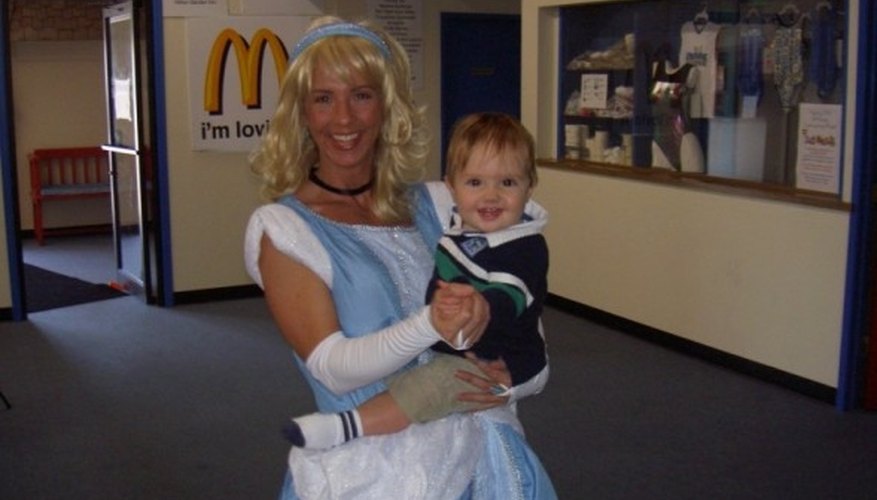 Obtain a local business license and learn your state's rules regarding operating a children's birthday party business. Some states require the collection of sales tax and disability insurance, especially if you plan to hire employees. Learn what the local licensing, insurance and reporting requirements are before you begin your character parties business. Schedule time to comply with those rules and budget money to pay accountants, and fill out tax reporting forms.
Call your local costume rental facility and make a list of available costumes and their prices. You might want to pay a visit to the costume rental facility and try on the costumes to be sure you know which ones fit and which ones you'd be comfortable wearing.
Make a list of the prices for each available costume and acquire the necessary accessories to go along with each birthday party characters costume.
Begin to spread the word about your business. Deliver fliers to schools, girl scouts and boy scouts, church youth groups and throughout the community. Party planning places, like bakeries and party supply stores would be a great place to hang your flier. Dress up in costume and visit a community event, to pass out fliers to attendees. Distribute your flier through dance studios, karate dojos, libraries and music academies.
Call the party rental place as soon as your party is scheduled to reserve the costume you need. Since you'll likely be renting the costume for 24 hours, offer discounts to families who call about parties the same day, if you can get tow parties from one costume rental then you're in luck. Or use the savings to invest in your own costume, so that eventually you won't need to rent costumes at all. Ebay is a great place to buy costumes, and every year after Halloween, costume stores clearance out their costumes. If you know someone who sews, you can have your costumes custom made.
Keep contact information for the children's parties that you attend. The cool thing about birthdays is that they return every year. Ten months after you attend a party, send the client a postcard listing the other characters you do and make sure they schedule again.
Popular birthday party characters change over time. Be sure to stay up to date with the latest trends in children's entertainment.
If you end up hiring employees, make sure your company is insured for any possible catastrophe or act of negligence.