How to Make a Tourist Brochure
by Kristie Lorette; Updated September 26, 2017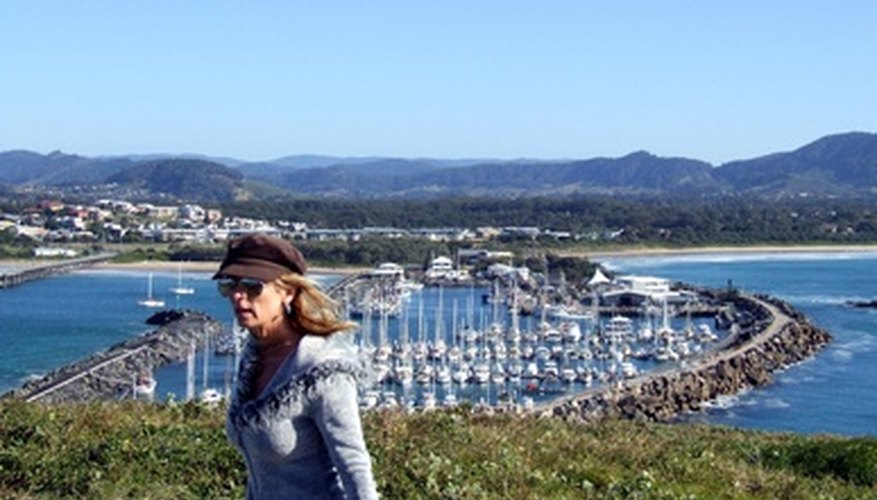 When you are a travel tour operator or in a business whose audience is tourists, one marketing tool you can use is a tourist brochure. The brochure provides a preview of what the tour or other tourist activities have in store for them and is often the information tourists need to persuade them to partake in the activity. Putting together and printing brochures can be expensive, but you can cut down the cost by creating your own.
Items you will need
Desktop publishing program (Microsoft Publisher, Adobe Illustrator)
Information about locations
Photographs of locations
Step 1
Pick a design layout. Decide whether your brochure will be a bi-fold or a tri-fold layout and look through the brochure templates in your desktop publishing program. Choose the brochure layout you want to use. Some desktop publishing programs have travel-related brochure templates, so you may wish to start with these because some of the photos and graphics may better relate to tourism.
Step 2
Choose photographs. Go through the pictures you have of your tourist spot or the place the tourists see while on the tour. If activities are involved such as skydiving or snorkeling, make sure you have photos of other tourists enjoying these activities.
Step 3
Plan and write the brochure copy. Look through the brochure layout and decide where you want copy and photographs to go. You can use the exact layout in the brochure template you've chosen or rearrange items to suit your needs. Remember to include information in the copy that answers the five Ws—who, what, when, where and why.
Step 4
Arrange copy and photos. Place the copy and the photographs in the brochure layout using the desktop publishing program. Choose font styles and colors that are easy to read but that also match the colors of your company.
Tips
Pick up other tourist brochures before finalizing the design on your own brochure. You can use these brochures to draw inspiration for creating your own unique brochure. Visually seeing what other tourist brochures look like and what information brochures contain can help you to see what works well and what doesn't work in a tourist brochure.