How to Buy Jadeite Glassware for Resell
by Contributor; Updated September 26, 2017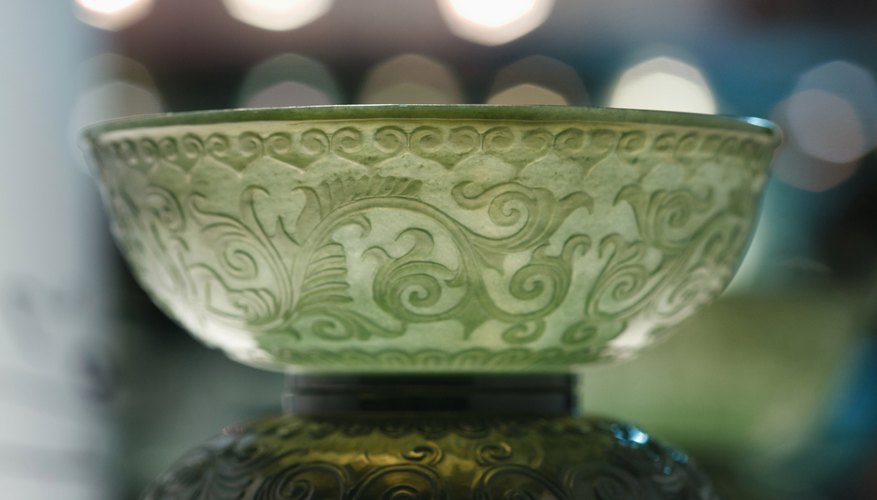 Jadeite or Jadeite kitchen glassware is a popular depression era collector's item. Originally these items were low end production of Jadeite dishes, canisters, bowls, peppers and salts shakers that many consumers could afford. Eventually, the depression- era collector's market grew and Jadeite items are highly sought.
Jadeite refers to the color of the glassware, which generally comes in a pale green. There are different manufacturers of Jadeite glassware, but three early companies are well known for collector quality and vintage Jadeite.
Step 1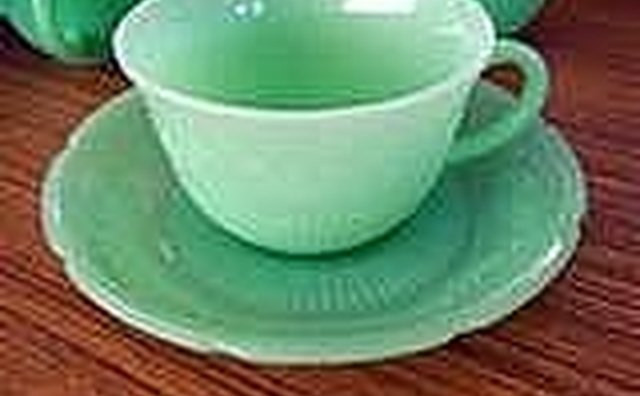 Identify collector's quality Jadeite glassware. Examine the color; it should be a pale green. Look for the trademarks McKee, Jeannette Glass and Anchor Hocking Corporation which produced the Fire King brand. These trademarks are generally located at the bottom of Jadeite glassware.
There are many other companies producing Jadeite today; however these three are the best known and most sought after by collectors because of their early productions. Use collectors' books to learn more about identifying true vintage Jadeite.
Step 2
Find out which are the best selling Jadeite items. Look for the hot selling items on eBay. Search for "Jadeite" or for the three best known Jadeite manufactures in the completed auctions. Review the items sold, the conditions and the prices paid by buyers. This will give you an idea of how much money you can expect to sell your Jadeite for.
Step 3
Attend Restaurant going out of business sales, Hotel sales, Flea Markets, Garage and Moving Sales to look for Jadeite glassware. Inspect the items carefully, note the original manufacturer name and trademark symbols. If you are not sure about choosing the vintage versions, consult a Jadeite Price Guide.
Step 4
Be aware of modern reproductions of Jadeite. There are many companies selling Jadeite as reproduction or as fake vintage collectibles. These pieces are good for decoration, but they have no values as antique. This makes it very important to do your homework and buy Jadeite originals to sell as antiques.
Step 5
Choose an online platform such as eBay, Craigslist or your own website to sell or to auction your Jadeite vintage glassware. Keep in mind the cost of listing your items when making your selection. (See Resources below for links)
Resources
Photo Credits
View Stock/View Stock/Getty Images