Eileen Bach/Digital Vision/Getty Images
Recognizing employees for a job well done can help elevate morale and reduce turnover. Even small businesses with limited budgets can incorporate efforts aimed at making staffers feel valued and appreciated for their contributions.
Letters of Recognition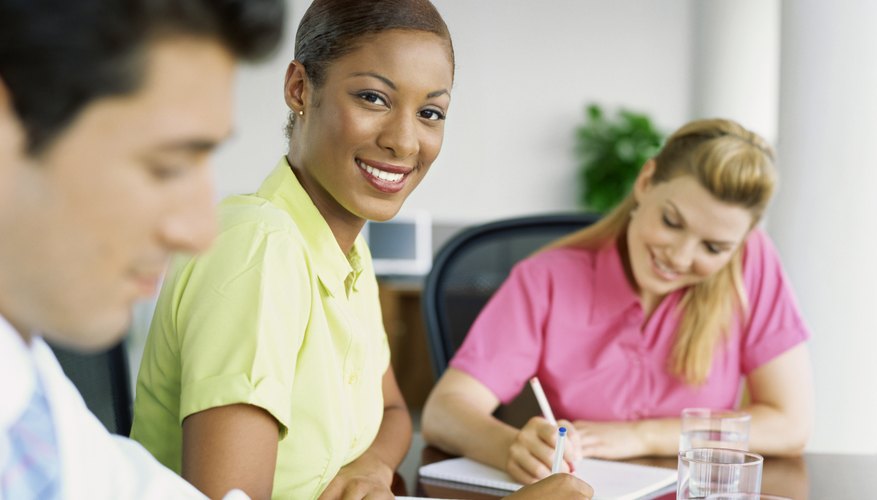 George Doyle/Stockbyte/Getty Images
A handwritten note from a direct supervisor can let an employee know that his work is meaningful to the company. A note on company letterhead from higher-ups in the organization can also be prized and communicates to the staffer that his efforts are recognized at the highest levels of the organization. Letters should be personal and specific, for example: "Your work on this year's budget projections saved the company a great deal of money and helped ensure its financial health."
Company Trinkets
hoozone/iStock/Getty Images
Use trinkets emblazoned with the company logo that you might otherwise give to clients, prospects or as giveaways at trade shows as a form of employee reward. For example, a coffee cup, T-shirt, hat or tote bag with the company name is a tangible show of thanks and a memento from the organization itself. Spruce up standard trinkets with something extra -- for example, place a coffee shop gift card in a company coffee mug or give a staffer a tote bag with movie theater vouchers and concession candies.
Inexpensive Gifts
ene/iStock/Getty Images
Employee recognition gifts don't have to break the bank. Consider personal engraved items such as high-quality pens or desk nameplates, a monogrammed briefcase, or a new smartphone or tablet. Gifts should be professional rather than personal -- for example, avoid personal care items, including body washes and soaps, alcoholic beverages or joke items that could be an embarrassment rather than a recognition.
Internal and Public Recognition
Todd Wright/Blend Images/Getty Images
Make note of the employee's achievement in your company newsletter, via a news release and on your company's website. Consider a recognition advertisement in a prominent industry or business publication. Identify and acknowledge the staffer at an event such as a holiday party, or staff or advisory board meeting. A plaque or certificate can make the recognition "official."
Lunch or Dinner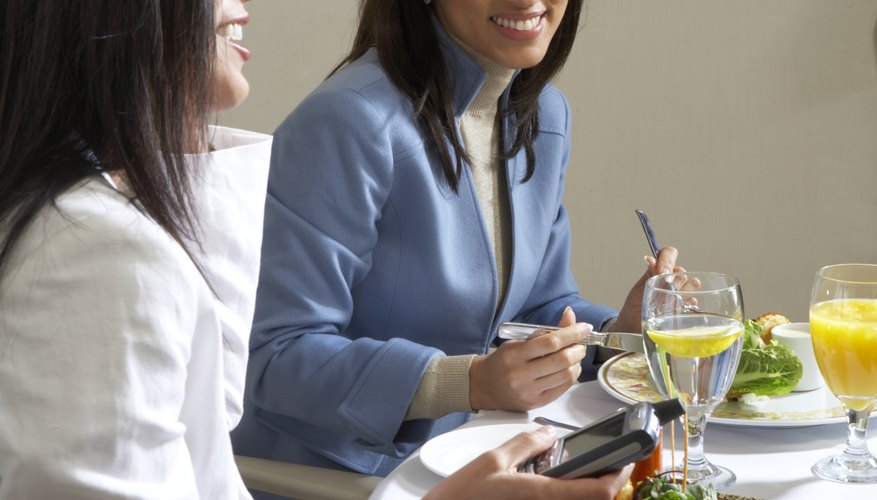 Chris Clinton/Photodisc/Getty Images
Take the employee out to lunch or arrange a catered recognition get-together in the office. You may opt for a one-on-one meal or a group gathering to acknowledge numerous employees simultaneously. The occasion can be as simple or as lavish as your budget permits and may vary based on the achievement. For example, an employee of the month may warrant an afternoon coffee with the CEO but the salesperson of the year and her significant other could be treated to an elegant restaurant.
Paid Time Off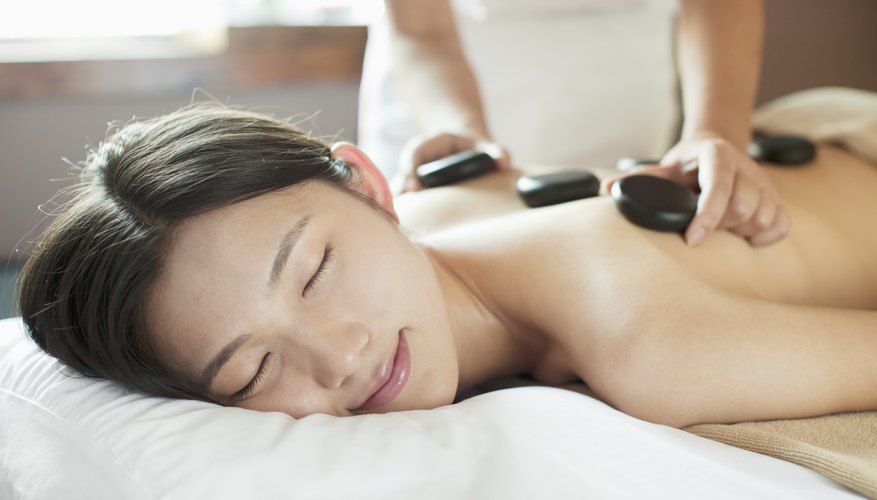 XiXinXing/XiXinXing/Getty Images
Giving a staffer paid time off costs the company in terms of lost work time, but it can be a valued commodity for the employee. Consider offering a paid day or two at the employee's discretion, or pick a slow time of month and allow him to take a four-day weekend with Friday and Monday off. Help him make it a mini vacation with a spa gift certificate or tickets to a play, performance or exhibit.
References
Writer Bio
Lisa McQuerrey has been a business writer since 1987. In 1994, she launched a full-service marketing and communications firm. McQuerrey's work has garnered awards from the U.S. Small Business Administration, the International Association of Business Communicators and the Associated Press. She is also the author of several nonfiction trade publications, and, in 2012, had her first young-adult novel published by Glass Page Books.