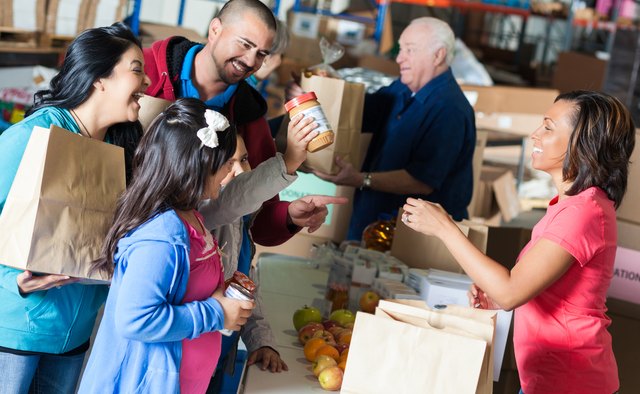 Running a nonprofit is a daunting task. There is an endless list of goals to accomplish and a constant need to raise funds. Nonprofits often rely on donations from generous individuals and corporations to stay afloat. Large corporations like PepsiCo have initiatives to make donations and grants to nonprofits. Since 2005, PepsiCo has provided grants of more than $900 million through its PepsiCo Foundation. It has also given countless product donations to local businesses. While generous in its contributions, PepsiCo requires potential recipients of their donations and grants to meet some stringent qualifications.
PepsiCo Strategic Grants
If you are wondering how to get one of the grants offered by the PepsiCo Foundation, you must be a nonprofit that focuses on one of the following:
Increasing positive nutrition: The foundation works to provide access to nutritious foods and beverages to underserved communities, with a focus on locally sourced and produced products.

Working to achieve positive water impact: PepsiCo works with organizations that provide access to safe water in at-risk areas.

Reducing and eliminating waste: The foundation looks for opportunities to increase recycling.

Spurring prosperity: PepsiCo aids nonprofits that help women and girls around the globe.

PepsiCo does not respond to unsolicited proposals for its grants. They solicit proposals for grants from organizations whose mission and program objectives align with the corporation's strategic goals.
Pepsi Product Donations
If you are holding a fundraiser or community event and looking for donations of food and beverages, you can request a product donation from one of PepsiCo's beverage and snack food teams. These include Tropicana, Gatorade, Frito-Lay, Pepsi Beverages and Quaker. Each of these brands has its own requirements for donations and sponsorships, so you will have to determine the requirements for the brand you would like. Tropicana, for example, will only review emailed requests from nonprofits in California, Florida and New Jersey. Requests must include the name of the nonprofit, an overview of the program and proof of nonprofit status.
On occasion, funding or other obligations may limit the ability of these brands to provide donations to the community. PepsiCo's website points out that the company does receive a large volume of donation requests throughout the year and may not be able to reply to all of them.
Other Pepsi Donations
In addition to helping businesses in the community, PepsiCo provides product donations and financial support to communities and families in need following natural disasters. PepsiCo provided more than $1.4 million for relief efforts following Hurricane Sandy in 2012 and more than $500,000 to support disaster relief and recovery efforts following the earthquake in Ecuador in 2016.