Working as a team on a special project will challenge both individual and group patience, intelligence and trust. Groups that form teams can be co-workers, students, children or even complete strangers. The key to establishing good rapport among a team is to assign the group adventures and projects that allow them to build confidence by working together in non-traditional ways.
Treasure Hunt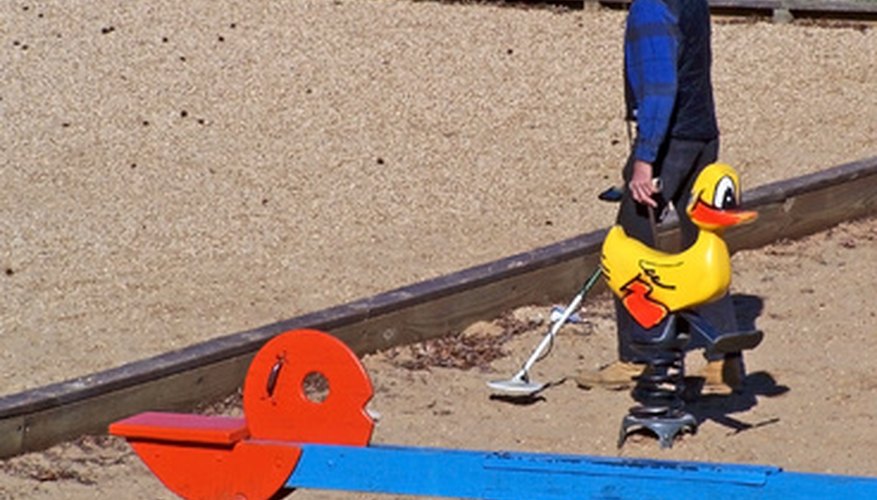 playland treasure image by Stormy Ward from
Fotolia.com
Not everyone likes the idea of working as a team. For some, working in a team environment is daunting, for others it's just plain annoying. Creating a treasure hunt that rewards players with fun prizes is an effective lure to get groups to work together, like it or not. An obstacle course can be set in a large recreational park or neighborhood with pitstops along the way from the starting point leading to the end. Divvy teams up in even numbers and issue index cards with directions for the route. Pop trivia such as "Who won the Academy Awards for best actress this year?", math equations and spelling games can be used to link the pitstops. Once the group gets to one stop successfully, they would pick up the next clue and be awarded smaller gifts such as movie tickets, gift cards or even money. At the conclusion of the hunt, award the winners with a catered lunch and invite all participants to attend for a mini awards ceremony to crown the best team.
Host a charity event
For groups who want a little less fun and games and prefer to give back to the community, working on volunteer teams to produce a charity fundraiser is good way to work together for a good cause. Have teams sign up for committees within the project such as marketing, invitations and on-site participation. Organizations such as the American Red Cross have regional and city offices, and a group could intermingle in one of their donation or membership drives by hosting a separate event such as a bowl-a-thon or local celebrity softball tournament to aid to the organization's cause. National organizations such as the American Red Cross are always looking for innovative ways to raise funds and awareness in order to help others that are in need. Other organizations that often partner with business and student groups for short-term projects are the Habitat for Humanity and Big Brothers Big Sisters of America.
Job Shadowing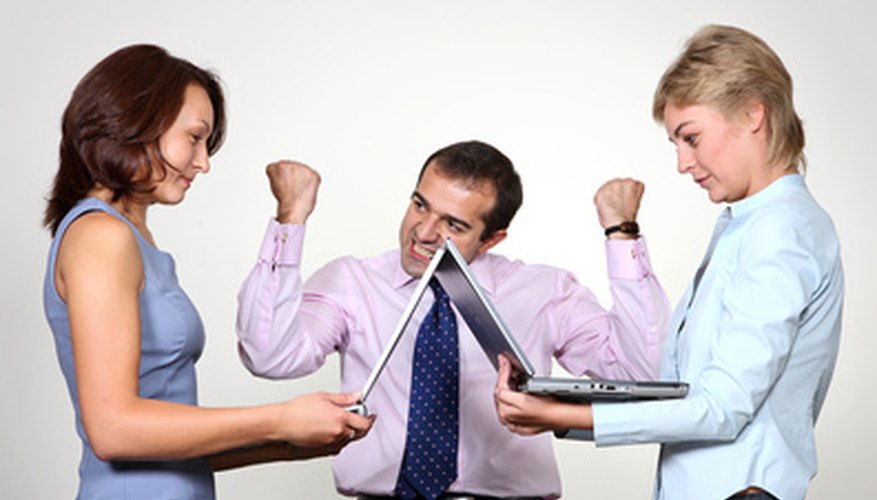 Teamwork concept: business colleagues image by Vladimir Melnik from
Fotolia.com
For teams working internally to collaborate and build a network together, hosting a job shadowing week would allow groups of all types to spend a day in the shoes of others. For businesses, having employees "swap" positions for the day will allow them to see just what it takes for each other to accomplish day-to-day tasks. The next day would be spent discussing issues and ideas to voice everyone's opinions on the experience. For students, partnering with local businesses so that as a team, they can "work" together for the day places them in foreign environment that forces them to rely on each other to accomplish specific duties.