Business Reasons to Have a Laptop
by George N. Root III; Updated September 26, 2017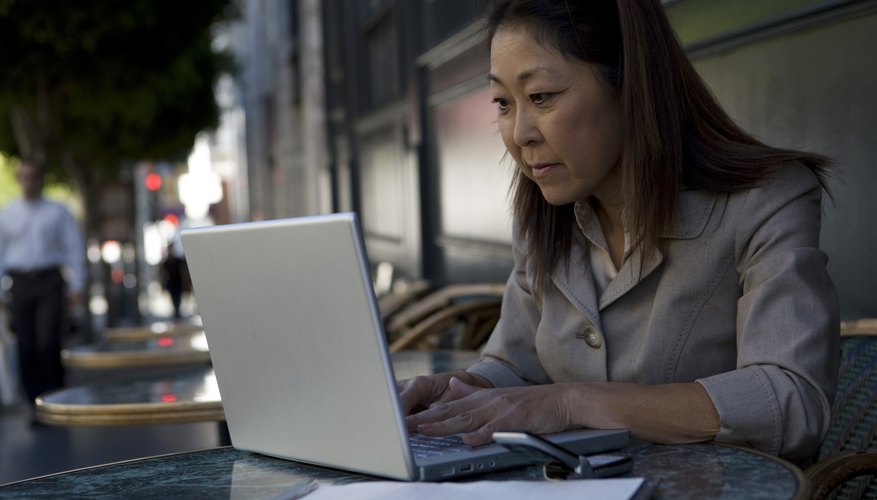 When you are considering the purchase of a laptop computer for your company, you need to know the business reasons for having a laptop so you can justify your purchase. A return on investment for business equipment makes it easier for you to plan a purchase. In order to determine the potential return on this investment, you need to become familiar with the benefits a laptop offers.
Depreciation
Technology changes constantly, and the swift changes in computer equipment can make certain types of equipment obsolete quickly. This reduces the potential resale value of the equipment and speeds up the rate at which you will lose money on the investment. Laptops maintain a higher level of resale value than desktop computers, according to technology expert Rich Menga writing on the PC Mech website. If you intend on selling your laptop when you are ready to upgrade to newer technology, then a laptop will give more value to put towards your new purchase than a desktop.
Presentations
Business presentations can be anxious moments for the traveling business professional. If you have a business laptop, you can prepare your entire presentation, including setting it up for display through a projector, and know that there will not be any compatibility issues with using a computer at the meeting site. Projecting a presentation using your laptop also saves money on having to print and ship large presentation displays. Bringing your own laptop also means that you will have all of your information with you should you need it for your presentation.
Storage
One of the practical reasons to use a laptop for your business is the space it saves in your office. A laptop frees up space on your desk that can be used for papers or other important items. A laptop also can be safely stored in a secure location to protect your information and to ensure that no proprietary company information is compromised by a thief.
Accessibility
A laptop with a wireless network connection can use any available wireless signal to connect to the Internet. A business laptop offers advantages over a cell phone or other wireless device including full computing power and availability of your business files. When you bring a laptop with you, all of your important business information is at your fingertips, and you can make permanent changes to documents when necessary. Access to the Internet means you can exchange information that can be incorporated into important company data without having to wait or without having to transfer from your wireless device to your computer.
Photo Credits
Purestock/Purestock/Getty Images