How to Write a Job Reference for a Housekeeper
by Jennifer VanBaren; Updated September 26, 2017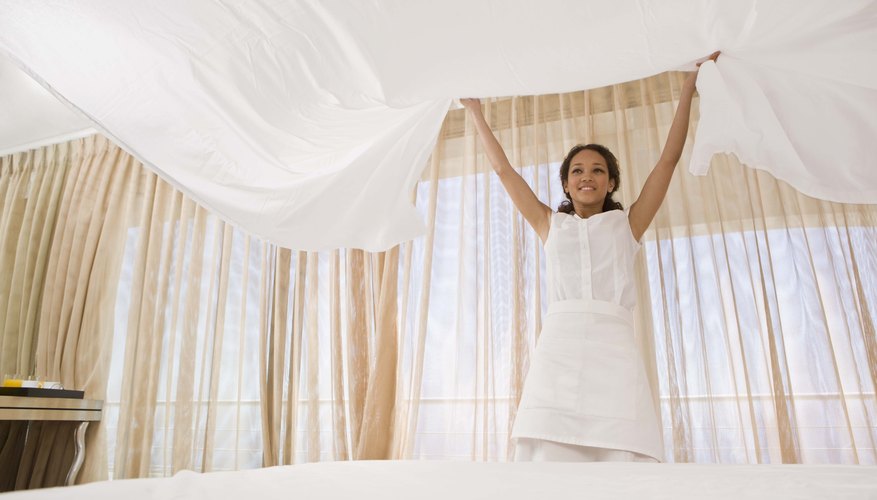 A person who's considering hiring a housekeeper often asks for references. References from past or current clients provide documentation of the housekeeper's work habits, skills and performance. When you write a job reference for a housekeeper, your audience is her prospective customers or clients. Be honest about your opinion, and provide the information you would want if you were considering hiring her.
Step 1
Put the date and your name at the top of the letter. Also add your address if you don't mind potential clients contacting you. Begin with, "It is my pleasure to recommend (the housekeeper's name) as a housekeeper."
Step 2
Explain who you are and how long the housekeeper worked for you. Describe the frequency of the cleanings and what tasks she performed. For example, tell whether she did only routine scrubbing, dusting and vacuuming, or whether she washed windows, cleaned the oven and set up for entertaining. Explain also if there was a specific reason you hired her -- for example, for help during an illness.
Step 3
Incorporate adjectives to describe the positive traits of the housekeeper. Point out things such as completeness, punctuality, trustworthiness and consistency in her work. Describe any additional qualities she possesses that would highly recommend her and her work. If possible, include a story of a time she went above normal standards just to accommodate you.
Step 4
State at the end of the letter that if the need for housekeeping services ever arises again, you would definitely hire her without question.
Photo Credits
Jupiterimages/Stockbyte/Getty Images