How to Change the Address on Your NPI Data Registry
by Shoshana Jackson; Updated September 26, 2017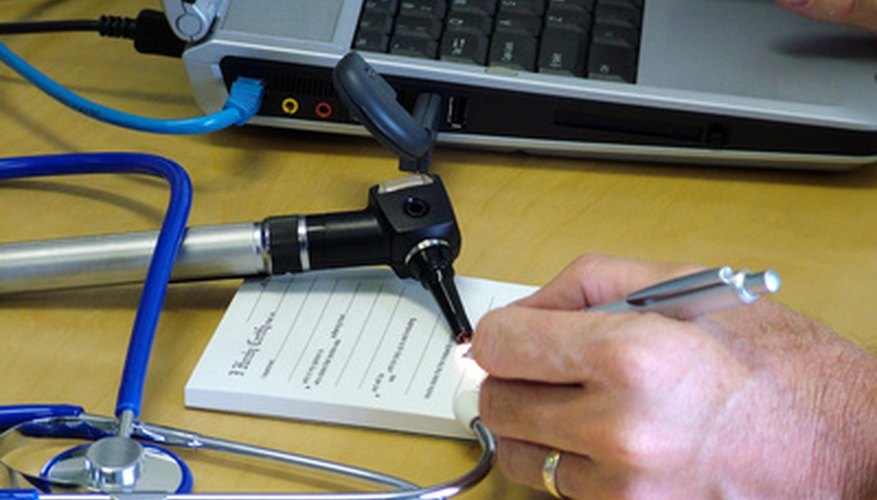 The National Provider Identifier (NPI) number is assigned to all health care providers by the National Plan and Provider Enumeration System (NPPES). Since May 23, 2007, this unique number has been required of all health care providers as part of the Health Insurance Portability and Accountability Act of 1996 (HIPAA). Since this number is used to identify health care providers in standard transactions such as health care claims, it is important to keep all information with NPPES current. You must update your NPI information within 30 days of the effective change, and can do so online or by mail.
Change NPI Address Information Online
Step 1
Visit the NPPES website (see Resources).
Step 2
Click the "Login" link if you already have an NPI login account. This login is created during the registration process.
If you do not have an NPI login, click the "Create Login to View or Update your NPI Data" link. To create an NPI login for an individual health care provider, enter the NPI number, first and last name, Social Security number and date of birth. For an organization, enter the NPI number, organization name and EIN number.
Step 3
Click "View/Modify NPI Data." Enter the new address and click "Submit."
Change NPI Address Information by Mail
Step 1
Download the NPI Application/Update Form from the Centers for Medicare & Medicaid Services' (CMS) forms page (see Resources) or call the NPI Enumerator at 800-465-3203 to request a form by mail.
Step 2
Check box 2 on the NPI Application/Update Form and write the NPI number in the space provided. Check the "Replace Information" box.
Step 3
Go to Section 3 of the NPI Application/Update Form and enter the new address information.
Step 4
Complete Section 5 by entering contact information.
Step 5
Send the Application/Update Form to:
NPI Enumerator P.O. Box 6059 Fargo, ND 58108-6059
Tips
Use blue or black ink when filling out the paper form. Make sure the NPI number is legible when completing the paper form. Check the status of the change by logging on to the NPI webpage. If the change was submitted online, wait at least 15 days. If the new address is not listed after 15 days, the health care provider or the contact person should contact the NPI Enumerator at 800-465-3203. Waiting times for mailed-in forms will be longer.