nautiluz56/iStock/Getty Images
Fundraising fairs and carnivals can be a great way for schools, organizations and charities to raise money during an event. Concepts for the types of booths your fair can host are only limited by your imagination. Consider the space that you have available for your booths and your audience to optimize the right concepts for your event.
Booths for Kids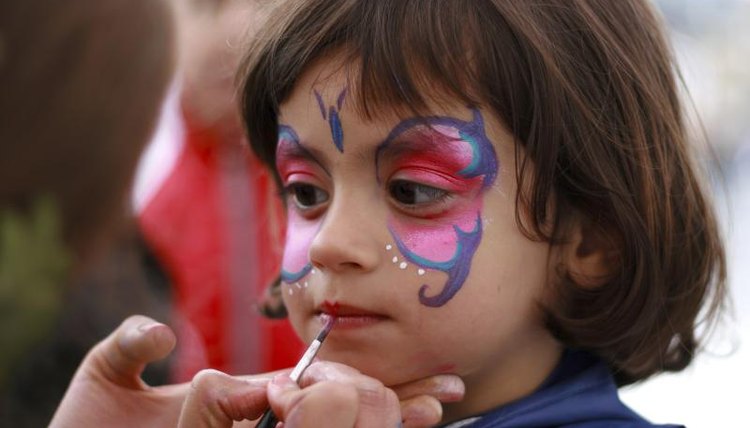 Belgium/iStock/Getty Images
If your event is family friendly, you will want to have plenty of activities for kids. Arts and craft booths aimed at primary school kids can be low-cost and very entertaining. Consider booths where kids create something, perhaps finger paintings, and charge a dollar per piece of paper. Consider the season you are hosting your event. In autumn, you might sell pumpkins at one booth and have a another where kids can paint them for a fee. Simple activities, such as the tried and true ring-toss game, are great for kids. A fun and entertaining booth is a twist on the classic kissing booth or petting zoo, geared towards kids. Invite people involved with your organization or an animal shelter to bring in friendly dogs, and charge a dollar per kiss at your puppy kissing booth.
Booths for Adult Functions
Boarding1Now/iStock/Getty Images
If your organization or charity is targeting a more adult clientele for your fair or carnival, you may want to reach out for donors and volunteers to create some memorable booths. A silent auction table, where people bid on donated goods or services, can be quite profitable. The old bachelor/bachelorette auction also works well as a booth, if you've volunteers willing to be auctioned off for dates. If you're able to serve adult beverages, a wine tasting booth can be set up easily. Charge a fee for participants to sample 1-ounce pours of three different wines or beers. Games of chance, such as a blackjack booth, can also be turned into fundraisers, depending on your local laws.
Carnival Game Booths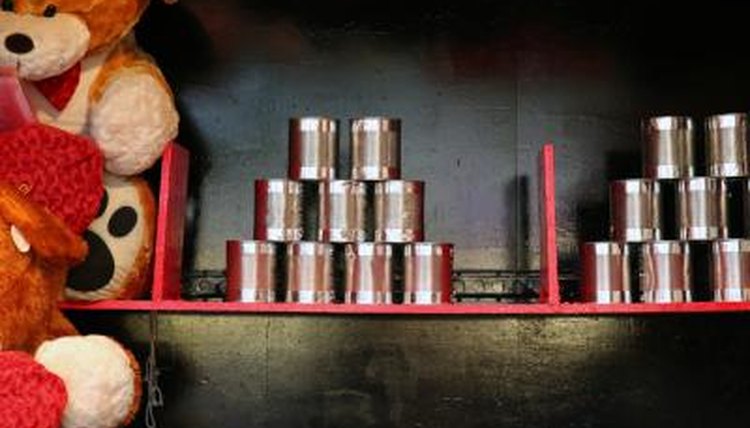 james meijer/iStock/Getty Images
There are myriad carnival game booths to consider for your event. For the ring-toss, line up bottles and sell contestants rings to try to hook on a bottle for a prize. For the dunking booth, people pay to attempt to dunk someone in water, usually by throwing a baseball at a target. A newer carnival-style game is the toilet paper toss, for which contestants buy a roll of toilet paper for a dollar and try to hit a far-off container target for a prize. Reach out to area businesses for donations to give as prizes, and be creative with games visitors can play to win them.
Food and Drink Booths
Olaru Radian-Alexandru/iStock/Getty Images
Selling food and beverages at your booths is another easy way to raise funds. Have a bake sale booth, where people can buy baked goods people in your organization prepared. Consider borrowing or renting a popcorn machine and selling bags of popcorn at a booth. Have a soda pop booth, selling canned or bottled beverages above cost. If you've plenty of volunteers, the options are virtually limitless. Consider seasonal favorites -- for example, caramel apples in autumn or candy and heart-shaped baked goods before Valentine's Day.
nautiluz56/iStock/Getty Images