How Does Technology Improve Customer Service?
by Hunter Taylor; Updated September 26, 2017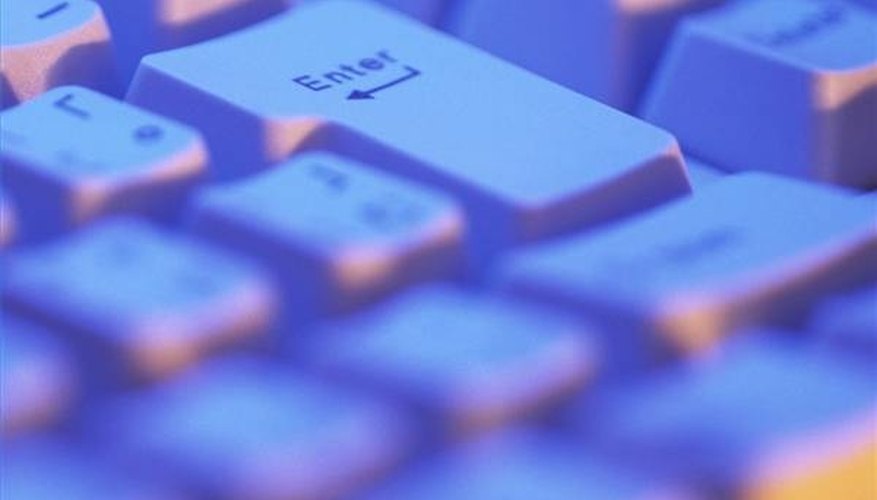 Customer service is the lifeblood of any organization, and it is not just a department but must be the attitude of the entire company. Employees can be trained to provide the best service possible to the customer. However, if the technology is not adequate, customers, and employees, will quickly become disheartened and frustrated. A frustrated customer (or employee) can lead to lower company revenues through lost sales or lost productivity. Technology, used properly, can help employees work more efficiently and ease customer frustrations. There are various ways technology can be used to improve customer service.
Increased automation
Contact centers are increasingly using voice recognition and call-routing technologies. The customer can speak to a computer or press keys that will route him or her to the appropriate department to handle the request. Call routing improves customer service by allowing the customer to go straight to the person that can handle his or her needs. This saves the customer from repeating the request to numerous representative and ultimately saves time for the customer and saves money for the organization. Research technologies and consultants can help automate routine processes. Visit similar businesses to understand how they have implemented technology in their operating processes. Interview other businesses to discover how automation has impacted their business positively and negatively.
Customer empowerment
Technology also empowers the customer. With technology, the customer can get what is needed from the company. Self-checkout lines have become popular in retail outlets. The customer goes into the store to get what is needed and can check out without interacting with the company's associates. The customer is satisfied because he or she can quickly get exactly what is needed, purchase and pay for the item without a long wait. The customer may also choose not to self-checkout and prefer to use a cashier line. This, again, increases customer service because he or she has an option. The customer has control over how he or she interacts with the organization. Look to see what the company can allow the customers to access themselves. When evaluating, be prepared to change or completely eliminate some processes. Simplify the processes to make it easier for the customer.
Customer education
Colleges have used technology to literally educate their customers, the students. Technology has created the ability to provide online classes to students. Online colleges tout the fact that students can learn at their convenience. Online classes are often smaller than regular, university classes. The students work in a virtual classroom with a virtual whiteboard. Companies also can educate their customers about items as simple as operating hours or as drastic as company shutdowns. Airlines and hotels use technology to send customers reminders of flight check-ins or hotel reservations. This not only helps customers by helping them remember important events on behalf of the company, but it also helps the company by providing a way to confirm the customer's initial request. Keep the external and internal channels of customer communication updated. For example, the company websites should have the most current information; this includes external websites and the company's intranet. Have an action plan for quickly and accurately updating the company's information. This plan should include the use of websites, social media and phone messages.
More channels of ordering
The internet, telephone and even social media have helped to provide customers with increased, more efficient ways of ordering products. In addition, customers can order a product or service when it is convenient for them. Review the organization's channels of ordering. If the customer cannot order by telephone anytime, provide other channels of ordering such as through the company's website, blog or even through social media. Check to ensure the customer can provide payment information securely via the internet and telephone. If the customer orders via mail or fax, ensure that the organization is PCI-compliant, which also keeps customer payment information secure.
Cut costs
Technology means getting more done in a smaller amount of time. Use technology to increase the number of products produced or to complete more processes. For example, technology is used to create more cars in a shorter amount of time. If technology were not available, the cost to create a car would be very expensive. In turn, the price of the car would be burdensome to the average family. However, with technology, the company can create the car at a fraction of the cost and charge the customer less. Technology keeps costs low while providing a quality product to the customer. Begin using technology in those areas where there is "low-hanging fruit." For example, instead of making paper copies to send to other departments, scan the documents and place them on a shared server. This saves money in office supplies, time in document distribution and allows the receiving departments the ability to always access the information.
Resources
Photo Credits
Image courtesy of Microsoft Office online
Cite this Article
Choose Citation Style
Taylor, Hunter. "How Does Technology Improve Customer Service?" Bizfluent, https://bizfluent.com/about-5341221-technology-improve-customer-service.html. 26 September 2017.
Taylor, Hunter. (2017, September 26). How Does Technology Improve Customer Service? Bizfluent. Retrieved from https://bizfluent.com/about-5341221-technology-improve-customer-service.html
Taylor, Hunter. "How Does Technology Improve Customer Service?" last modified September 26, 2017. https://bizfluent.com/about-5341221-technology-improve-customer-service.html
Note: Depending on which text editor you're pasting into, you might have to add the italics to the site name.