What to Include in a Marketing Portfolio
by Elizabeth Smith; Updated September 26, 2017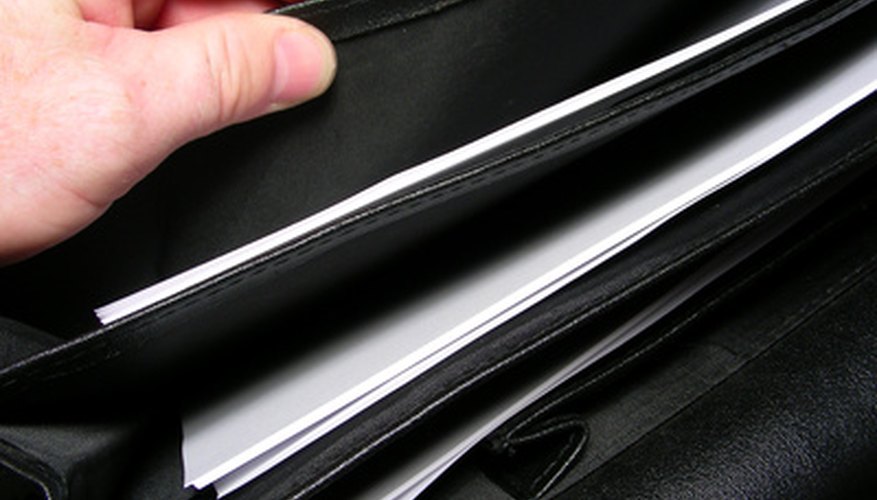 To give yourself an edge over the competition, put together a marketing portfolio that demonstrates your expertise and past work. By taking the extra step to help companies understand who you are as a professional and how your work shines, you can enter the job market a step ahead.
Best Work
When you are selecting projects and individual pieces to put in your portfolio, choose your best work. Avoid putting in second-rate projects or pieces that look unprofessional; a thin portfolio of high-quality work is better than a thicker portfolio of mediocre work. Look for examples that showcase your best qualities as a professional and which fit the requirements of the positions for which you are applying.
Similar Projects
If you have done work that is similar to the type of projects your target companies perform, put them early in the portfolio. In doing so, you can create an immediate connection which may prompt the employer to look more closely at your portfolio. Look for pieces you did for a similar industry, client size, or that use an aesthetic that will attract the employer. This helps employers know that you can handle the type of work they do.
Range
Include a few pieces in your portfolio that show your range as a marketing professional. The work you select should demonstrate how creative you can be with client marketing campaigns, how you can alter your trademark style to fit the needs of a client, or how you can work with companies both small and large to develop and follow through on strategies. By including a few "wild card" items, you can show employers the possibilities they will get with you without alarming them with an unfocused portfolio.
Strategic Thinking
In a marketing job, you will need to develop campaigns that help clients achieve strategic business goals. Include pieces that demonstrate your ability to develop marketing strategies that fit into a company's existing brand and business activities to reach out to new demographics or renew interest. Choose projects you created to support a strategic plan or a specific company objective, and include a description of the results.
Explanation Cards
Once you have selected the pieces for your marketing portfolio, include small cards that explain your role in the project; without them, it is impossible for an employer to know how much of a contribution you made to the final product. Make the cards easy to scan by using either short paragraphs or a bulleted list that details which parts of the piece you were responsible for.