How to Set Up a Rental Business
by Jonah Morrissey; Updated September 26, 2017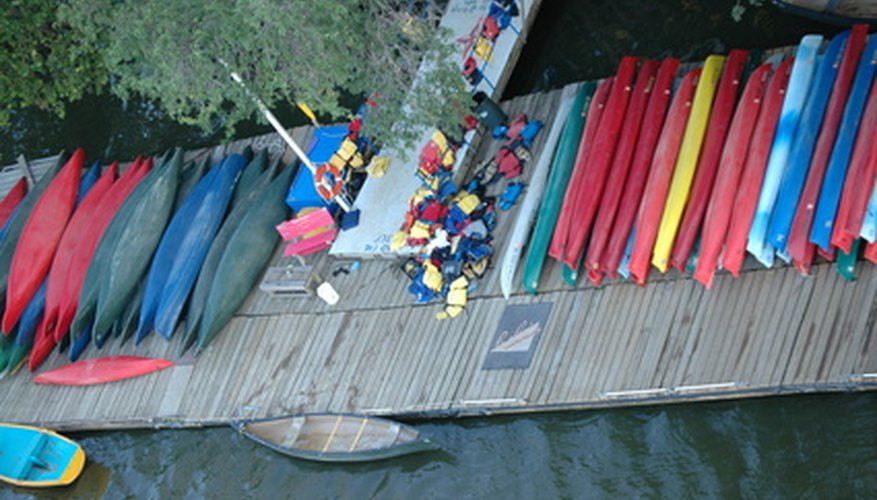 With research and careful planning, rental businesses offer a potentially profitable venture for entrepreneurs. Research your market to determine its rental needs. Consider your options based on this research and select a small niche within the market to serve. A focused rental business will allow you to use your resources and distinguish you from the competition. For example, renting kayaks is a niche of the larger watercraft rental market. No matter what you choose to supply, your efforts will put your business on top of the competition.
Items you will need
Business plan
Legal and tax documents
Insurance
Storefront and storage space
Rental equipment
Advertising
Step 1
Research your idea for a rental business carefully. Look at the market as a whole in your area as well as in your niche. Research your competition. Determine what makes them successful. Brainstorm ways to compete.
Step 2
Write a detailed business plan based on your research. Define your business goals in a clearly written mission statement. Describe your business in detail. Include an overall description of how you will operate, your ideal location, the types of rentals you will provide, sources for your inventory, policies, a marketing strategy and financial projections. Attach any documents that you will need to form your business at the end of your plan. It should cover your first year in operation. At that time, you may revise your plan to reflect the current situation of your business.
Step 3
File business license and tax registration forms, as well as any other necessary documents at the local and state level. As a rental storefront, you may need a permit and license to occupy and operate your space. Check with local and state officials for specific laws.
Step 4
Review your options for commercial insurance coverage. You may need liability and property insurance to cover claims of injury by customers on your property or while using the rented equipment, coverage for damage or loss of your rental property and the option for your customers to buy insurance to cover the equipment while in their care, if that is available with your policy. Discuss the details of your specific rental business with your insurance agent to create a plan for you.
Step 5
Select a space to lease with an adequate area to store and organize your rental goods. Base the location on your budget and research to provide you with an ideal storefront. An example would be a waterfront location near popular recreational lakes or rivers for a kayak rental company.
Step 6
Meet with an attorney to write a rental contract that will cover all of your policies, including damage or goods that are not returned. A contract will provide you with the ability to take legal action against customers who do not comply with your policies and to charge their credit cards for the amount that they owe.
Step 7
Purchase your rental equipment based on your research. For example, with a kayak rental business, you would need a selection of kayaks suited for the body of water in your location, paddles, life vests, apparel and other optional accessories such as spray skirts. You also will need business supplies for your office.
Step 8
Advertise your new business in local newspapers and in related publications. For example, with a kayak rental business, print brochures and distribute them to your state's tourism department for dissemination at their travel information centers. Join your local chamber of commerce and take advantage of the collective advertising power.
Tips
Set up a punch card system to encourage repeat business. After a certain number of rentals, provide a discounted or free rental.
Warnings
Be sure that you have a signed rental agreement prior to releasing the equipment to a customer.
Resources