How to Read Bar Codes Manually
by Katherine Williams; Updated September 26, 2017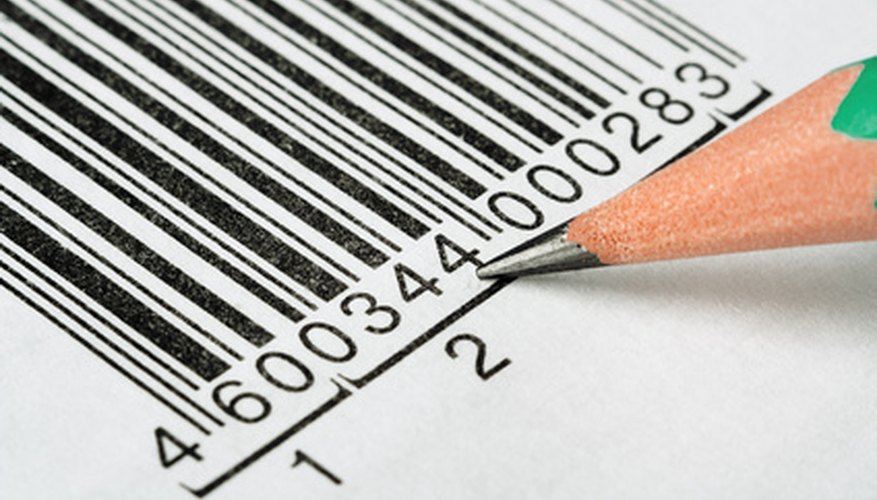 The Uniform Code Council (UCC) generates bar codes known as Universal Product Codes (UPCs) for product identification. Bar codes keep track of inventory and pricing. Manually reading bar codes is possible when you understand what the numbers represent.
Step 1
Study the bar code. The first digit indicates the type of product.
Step 2
Digits 2 through 6 are the manufacturer's identification number, which is chosen by the Uniform Code Council.
Step 3
The manufacturer creates digits 7-11 to differentiate its products from other manufacturer's products.
Step 4
The last digit is the check digit, which corrects erroneously keyed bar codes. To check the validity of the hand-keyed bar code, cashiers use a multiplication algorithm to get a sum equal to the check digit.
Tips
Most products have a 12-digit bar code, although some bar codes might have just eight digits.

Here is what the first digit means: 0: the product is a national brand GO 2: a meat or cheese product weighed and wrapped at the butcher or deli counter GO 3: a health or beauty product GO 4: a reduced price product; and 5: a manufacturer's coupon.
Resources
Photo Credits
pencil and barcode image by Anatoly Tiplyashin from Fotolia.com