How to Find a Mailing List
by Rayzelle Forrest Young; Updated September 26, 2017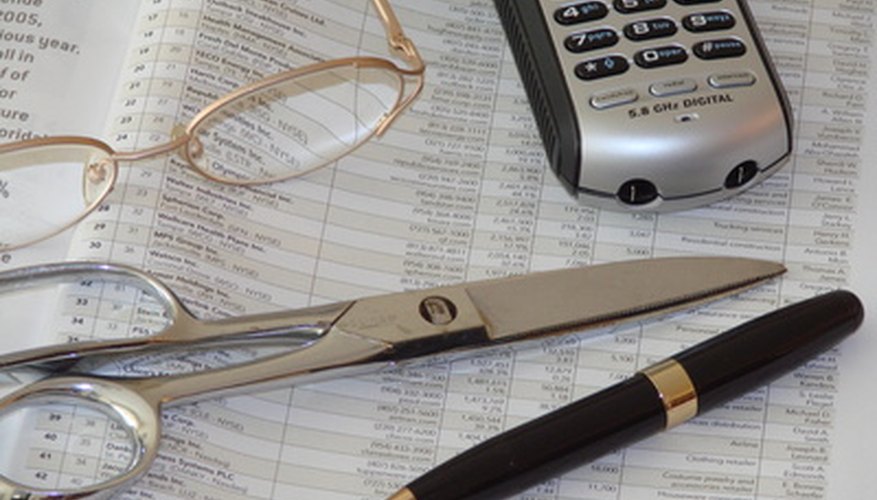 People typically use a mailing list when they want to send a message to a large group. Businesses use mailing lists to send out advertising and promotional information; these lists often become the cornerstone of their marketing campaign. Mailing lists can be used to send emails, postcards, fliers and other promotional items to reach your target market. Whether your promotional targets are households or other businesses, the right mailing list can have a positive effect on your company's marketing campaign.
Items you will need
Keywords that describe your mailing list criteria
Demographics of your target audience
Step 1
Enter the phrase "mailing list" into an Internet search engine. The more popular search engines are Google, Yahoo! and MSN. Although there are numerous search engines on the Web, these three will more than likely give you the best results for your mailing list search.
Step 2
Choose a mailing list supplier Web site from the pages that the search engine finds. There are many companies which supply mailing lists, so browse the results for the one that appeals to you most. Typically search engines will have a list of 10 Web sites per page along with a brief explanation of what the Web site is about. This should help you select a company to supply you with a mailing list.
Step 3
Specify the type of mailing list you want to use once you're on the list supplier's Web site. Some sites ask you to enter keywords to find a mailing list type or they may have a drop-down menu with categories from which you can choose.
More sophisticated mailing list suppliers allow you to choose the geography, age, income and even the home value of the people on the mailing list. If you are searching for businesses, some will allow you to search by the number of employees, business type and more. Be as specific as possible with your list category if you plan to use the list for marketing purposes.This will ensure that you get list suggestions that match your target audience.
Step 4
Choose a mailing list from the page that appears after you have selected your category or entered your mailing list requirements. You now have access to numerous persons and businesses that fit your criteria.
Photo Credits
building business image by Pix by Marti from Fotolia.com