flickr.com,cimic.rutgers.edu
Buying shoes in bulk is easier than you think. Whether you have a budding business with limited resources, or are an experienced retailer with a warehouse full of merchandise, buying shoes in bulk for resale can be easy and profitable. Here are a few simple tips for finding exactly what you need at a good price.
Do an Internet search. Wholesale sites such as Liquidation.com, eBay, Amazon and RS Trading Company are easy enough to shop at from the comfort of your home or business (see Resources below). For most of these sites, you will need to register for a wholesale account and possibly provide your business tax identification number or social security number.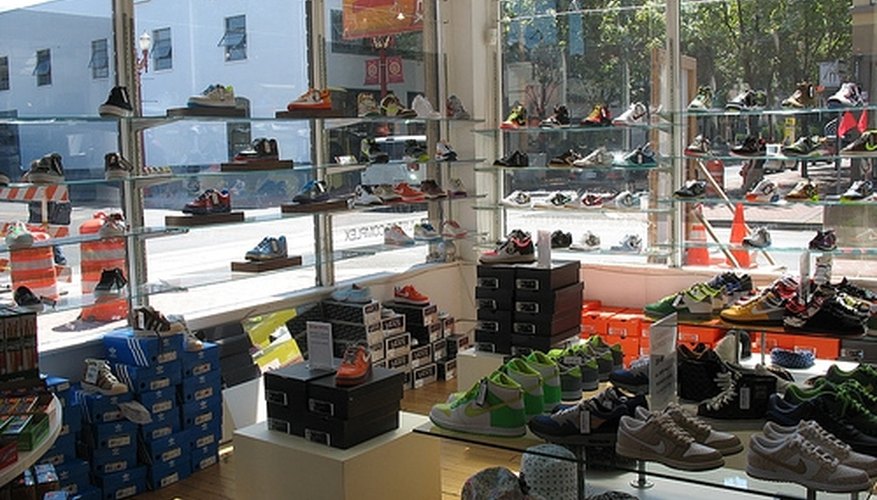 Check with your local shoe stores. Ask about overstocked or sale items that they may sell to you at a discounted price. Ask to speak with the manager of the shoe department, if it is a large department store, or the owner if it is a smaller, privately owned shop. Many times they will give you a good deal in order to get rid of overstocked items or items that simply aren't selling very well.
Shop local flea markets or swap meets. For those bargain shoppers out there, flea markets and swap meets are a great place to get deals! Often vendors will offer bulk lots that can be bought for next to nothing. Remember to try and haggle for a lower price if you think the lot is overpriced. If you are able to be flexible with your buying, you may get extra savings if you wait until the end of the day to approach the vendor. Most vendors do not want to have to pack up unsold merchandise and would rather sell it at an even bigger discount to an interested buyer.
Be aggressive but polite when trying to haggle for a better price. Don't be afraid to ask store owners or managers for an extra discount on cash purchases.
flickr.com,cimic.rutgers.edu