How to Compare Copiers
by Business Editor; Updated September 26, 2017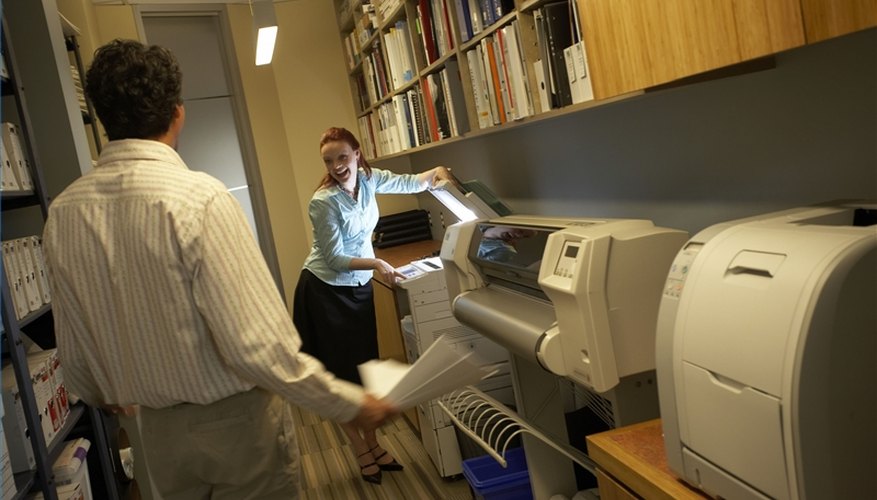 How to Compare Copiers. When you're buying a copier for your home or office, you want to find a model with the best value and the most usable features. You'll need to look at several different aspects of each copier to determine the right brand and type for you.
Step 1
Look at each brand of copier. Most people want to buy a name brand copier in order to better access parts and receive a superior warranty. Popular copier brands to look at include Xerox, Canon, Sharp and Panasonic.
Step 2
Determine if you need to make color copies. You can choose machines that print in black and white, grayscale or color.
Step 3
Decide whether or not you want an auto feeder. You can choose a copier with an auto feeder that allows you to make copies more quickly and efficiently. Usually, auto feeders come standard with copiers designed for printing high volumes.
Step 4
Compare prices of copiers. Depending on the size and brand of copier you need, you'll find a wide range of prices. Copiers can cost under $400 and run as high as $5000 and up.
Step 5
Use a comparison shopping site. Once you narrow down your choices, you can choose a select few to look at side by side. Use a Web site such as ePinions to help you make your final comparison and purchase.
Tips
You can also compare copiers to multifunction machines when shopping around for a machine. Multifunction devices print, copy, fax and scan. When comparing copiers, remember to check the machine's input number, output rate and page per minute speed.
Resources