How to Start a Pallet Recycling Business
by Business Editor; Updated September 26, 2017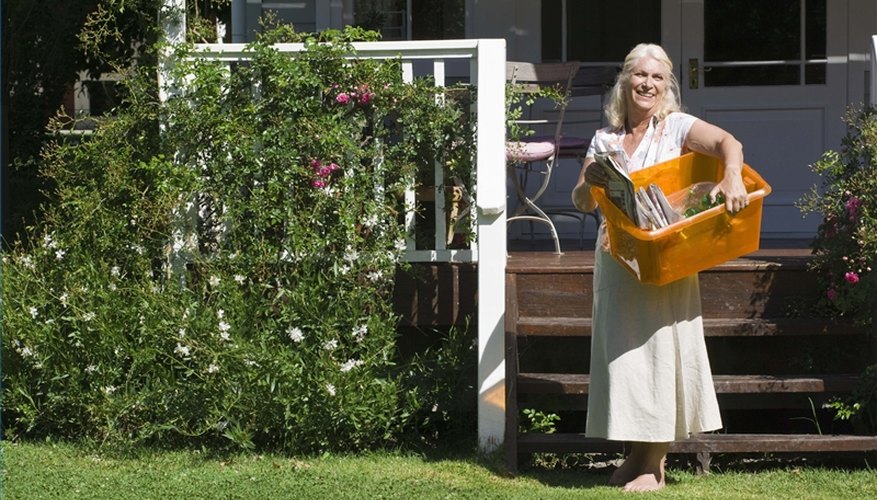 How to Start a Pallet Recycling Business. Many industries use wood shipping pallets. In some instances, safety or health regulations dictate the use of wood pallets, instead of newer materials like plastic. Recycling wood pallets makes good business sense and helps the environment. Anyone that is handy with basic carpentry tools can start a pallet recycling business and make a tidy profit.
Items you will need
Vehicles
Insurance
Business License
Permits
Employees
Assess Market
Step 1
Find suppliers of damaged, salvageable pallets. Generally, manufacturers, shippers and distribution firms, even newspaper and magazine publishers, are good sources. The price of discarded pallets is nominal or sometimes free, since business owners would have to pay someone to remove them.
Step 2
Conduct market research. Contact your state waste management agency to get a list of potential users of wood pallets. Get prices from your competitors, for new and used pallets.
Step 3
Develop your unique selling proposition, based on your market research. Target users of more expensive plastic pallets or companies that could save substantially on wood pallet costs.
Step 4
Identify pallets buyers. Contact both the shipping and purchasing departments. Some larger manufacturers have in-house repair facilities, but local shippers and distributors can often be your best customers.
Step 5
Investigate markets for wood products and by-products made from pallets that can no longer be repaired. Uses of the reclaimed waste materials range from animal bedding to wood concrete manufacture, flooring and even compost bins.
Operations
Step 1
Review insurance and safety regulations for your business at the Environmental Protection Agency and the Department of Labor websites.
Step 2
Get a business license, permits and insurance. Identify appropriate space for repair and storage of salvaged pallets. Get suppliers for repair equipment, tools and wood.
Step 3
Create a human resources plan. Write job descriptions and determine salaries and benefits that you offer.
Step 4
Hire staff, if you need assistance with lifting and repairing pallets. Recruit employees as needed or outsource this function.
Step 5
Identify the best methods for pallet transport and delivery. Develop efficient pickup routes that minimize time in traffic, fuel expenditures and travel time.
Step 6
Advertise your business. Establish a marketing calendar, based on your market research. This helps you decide when and how to promote your pallet recycling service.
Step 7
Setup your accounting system. Track profits with monthly. Use the tools on the All Business website.