A disastrous serious of earthquakes with a magnitude from 6.5 to 7.3 hit Haiti on January 12 and devastated most of its capital Port-au-Prince and the search, rescue and recovery mission continues. Thousands of people died in the disaster, a lot of people are still missing, including some American 24year old students from MA that were on a food relief program in Haiti. Some of the survivors decided to move to the country side and are leaving on buses but most of the roads are still blocked and cracked by the earthquake.
The survivors need food, water and basic necessities and even an image "Help us" was seen from a satellite. USA is the closets neighbor from the developed countries and already providing help, food and donations on the way. The earthquake disaster left many children orphaned and some US family adopted and brought home Haitian orphans.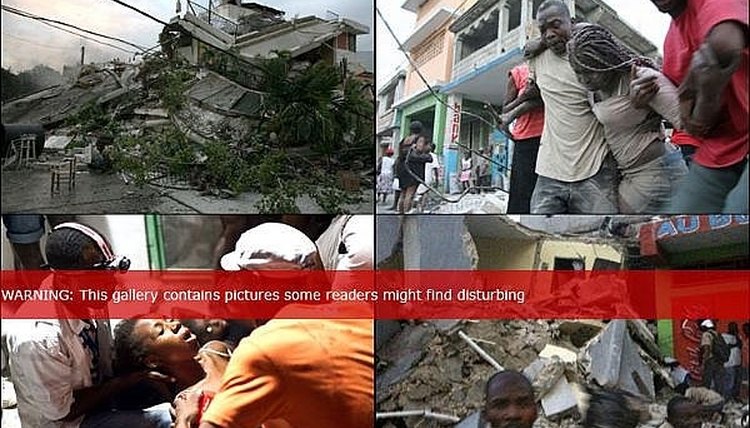 You can donate money to help the victims of the disaster and to help the recovery process. If you want to donate more money, go to the Red Cross website to donate by credit card: http://www.redcross.org/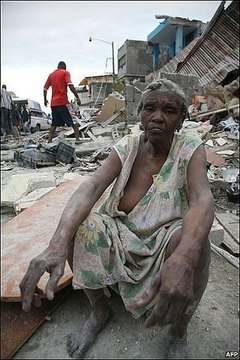 If you like to donate clothes, food etc. the UPS is going to ship free to Haiti anything that is under 50 lbs. You can call this number: 212-697-9767. Also the Red Cross needs Creole speaking volunteers for a 24hr phone bank. You can send food such sa canned foods, rice, cereal etc.You can also send clothes and shoes.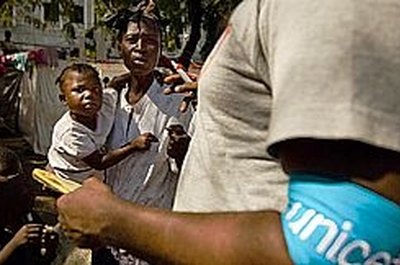 Children are affected the most when a disaster hits. When their parents died under the collapsed building, the children are left lost and alone on the streets. You can either adopt an orphaned child or you can donate money to UNICEF, the organization that helps children worldwide.
You can make donations to UNICEF, their website is:
https://secure.unicefusa.org/site/Donation2?df_id=6680&6680.donation=form1
Or if you prefer to donate by phone, you can call: 1-800-FOR-KIDS (1-800-367-5437)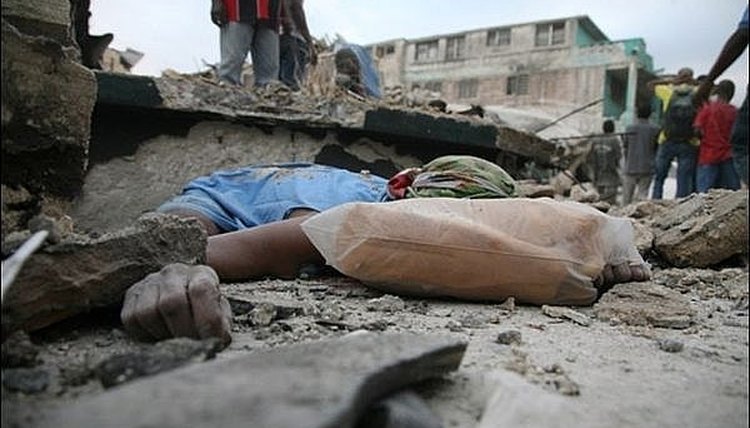 You can choose to volunteer and go there and help the local people rebuild and recover from the natural disaster if you have time to do that.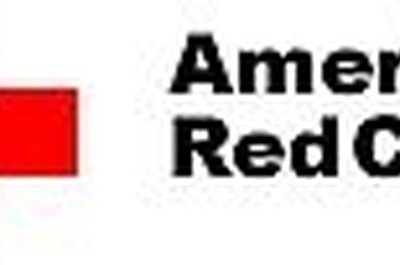 Donate blood. Blood can save sombeody's live and it doesn't cost you anything to do it. You will have plenty of blood left, you can eat a chocolate bar after the donation, have a good meal and you will be fine.
Go the the RED CROSS website to find a location: http://www.redcrossblood.org/
http://www.redcrossblood.org/make-donation or call by phone to make a blood donation appointment: 1-800-GIVE-LIFE (1-800-448-3543).
show that you care and help as much as you can those who suffered a natural disaster like a tsunami, devastating earthquake, floodings etc...

volunteer to help the natural disaster victims