What Are the Benefits of Using Project Management Tools?
by Colleen O'Brien; Updated September 26, 2017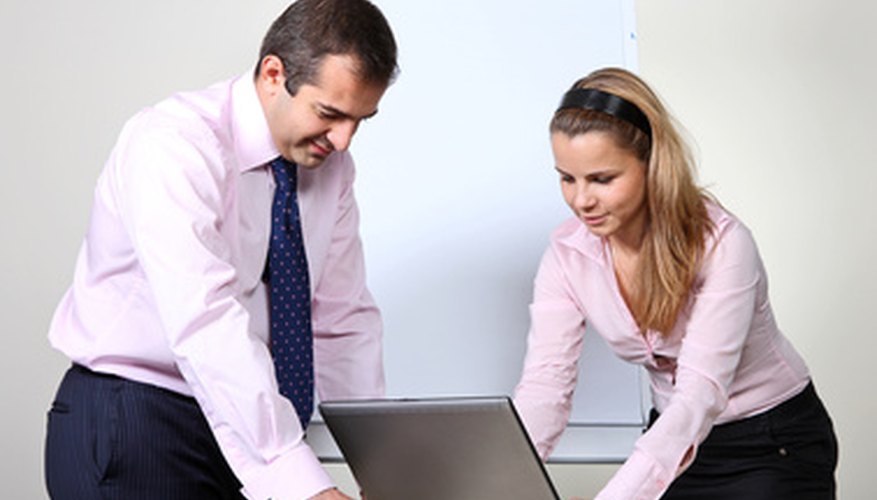 Project management tools can help bring order to complex jobs. They can help identify issues, organize staff and delegate tasks each step of the way. These tools also make it easier to understand the scope of the project. When you understand exactly what needs to be done, who should be involved and what resources you'll need, there's a better chance that the project will be completed successfully, on time and within budget.
Planning
When you use project management tools, you can plan your project before it starts. You can assign tasks, organize resources and predict challenges. Advance planning helps everyone involved understand his role and responsibilities. It also helps address problems ahead of time, and make them easier to work through if they do occur. Some tools even allow you to map out different scenarios to help you choose the best course of action.
Budgeting
Project management tools help you manage your project so that it's completed within budget. These tools allow you to set a budget in advance and create a plan around this number. They also allow you to keep track of costs for the duration of the project, so you can manage your expenses as you work. If you notice overspending in some areas, you can adjust the budget accordingly.
Time Management
Most big projects are divided into sections. Project management tools can help organize them. Each section features a milestone, which is an accomplishment that signals the end of a phase of the project. By managing the project with these milestones in mind, it helps keep everyone aware of their responsibilities and helps prevent issues that could stall the project. Most project management tools are stored on a shared drive or online, so all team members can access them and, at a glance, understand what they need to do.
Client Satisfaction
These tools can be used to keep everyone, including the client, apprised of the progress of the job at each stage. By keeping your client involved and providing regular status updates, you can better manage tasks. If you have constant client contact, you can get approvals quickly, so that your workflow isn't interrupted.
Future Projects
Project management tools can help ensure the success of future projects, too. If you repeat a project, or undertake a similar project, you can use everything you learned from prior projects to help create a plan for subsequent jobs. These tools can help save money, time and resources, and make upcoming projects easier to manage.
Resources
Photo Credits
business colleagues preparing for business meeting image by Vladimir Melnik from Fotolia.com