Grants for First Time Farmers
by Beth Winston; Updated September 26, 2017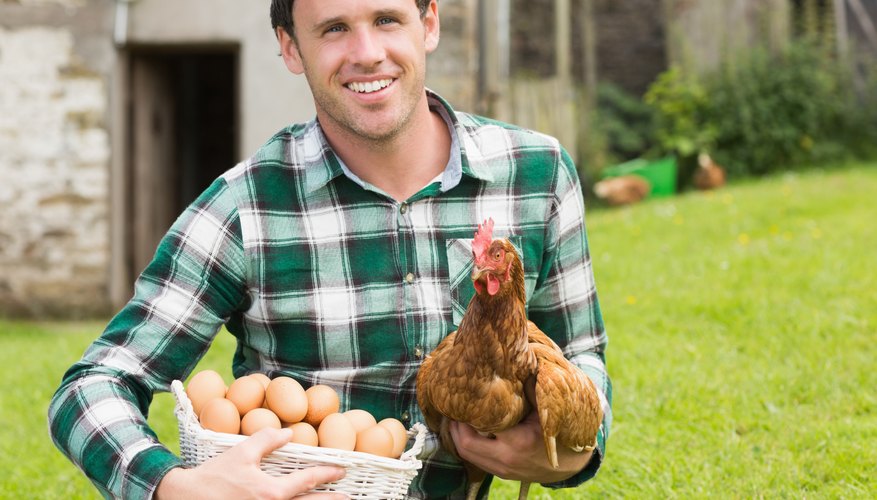 According to the US Department of Agriculture, half of all current farmers are likely to retire in the next decade. That means there will be unprecedented turnover in the industry. The number of new farmers and ranchers is starting to increase, and there is cash available to support these young enterprises as they get off the ground.
Your State Agriculture Department
This the place to start looking for grants that may only be available locally. The agriculture department in your state acts as a central information point for funding available to start-up farms. There's a listing of grants available through different state agriculture departments in the resources below.
Sustainable Agriculture Research and Education (SARE)
SARE runs a competitive grants program providing funds for farmers, farm researchers and agricultural educators. Grants for producers can run anywhere from $500 to $15,000.
National Sustainable Agriculture Information Service
This body has an excellent, up-to-date and searchable listing of grants available in different parts of the country and different sectors of agriculture.
USDA Value-Added Producer Grants
These federal grants can be used for planning, marketing or for renewable energy projects based on farms.
USDA Rural Cooperative Development Grants
Cash is available for establishing local cooperatives, with the aim of improving the economic condition of rural areas.
USDA Beginning Farmer and Rancher Development Program
This is available to organizations providing services to farmers who have less than 10 years' experience of operating a farm or ranch. Grants can be up to $750,000 and can be used for training or technical assistance in many different aspects of agriculture, environmental practices, entrepreneurship and financial management.
Photo Credits
Wavebreakmedia Ltd/Wavebreak Media/Getty Images