Responding to a Customer Compliment Letter
by Sam Ashe-Edmunds; Updated September 26, 2017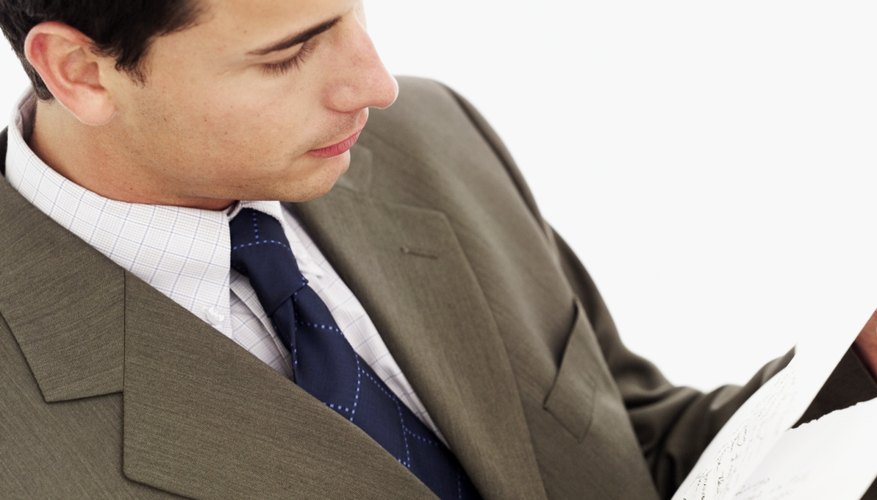 Responding to a customer who praises the item or service she received gives you several opportunities to build brand loyalty and create a motivated buyer. A simple "thank you" might suffice for the customer, but using a few more techniques can help you use this letter in your future marketing efforts.
Research the Customer
When you receive a letter from a customer, learn whether or not it's an identifiable, repeat buyer. This will be easier if you are a business-to-business seller or if you maintain customer records such as buyer's clubs or credit accounts. Learn why the customer shops with so you can understand what she expects from you and how the experience referenced in her letter satisfied her needs. Understanding the customer will also help you take steps to offer future customer benefits.
Contact Involved Stakeholders
If a sales rep, customer service person or one of your vendors or contractors was involved in the incident that prompted the customer letter, contact him to find out more about the situation. This will help you create a more specific reply to the customer rather than a generic response, showing you cared enough to look into the situation and understand the customer's needs.
Get Specific
When you reply to the customer, let her know you have looked into her experience and reference one or two specifics about the transaction. Use an employee name and/or mention the name of the product or service. Suggest other ways the customer can use the product or service to enhance her experience shopping with you. Let her know about other products in which she might be interested and provide some news on future promotions, sales or products you have in the works.
Offer A Benefit
Use your response to the customer as an opportunity to create future sales. For example, if a customer tried a new product and liked it, offer her an opportunity to buy another new product you're promoting at half price. You might offer a 50 percent discount on the purchase of the same product she bought, or offer a buy-one-get-one-free coupon. Another way to increase sales is to get the customer to refer you. Provide an attractive discount coupon the customer can offer a friend or colleague as a thank-you for providing feedback to you.
Ask for a Testimonial
Testimonials, referrals and recommendations from happy customers can be more valuable for convincing potential customers than paid advertising you buy. Ask the customer if you can use part of her letter in your marketing materials or on your website. If it's a businesses customer, offer to include the name of her company in the testimonial. If it's a consumer, offer a free product or discount in appreciation for the testimonial.
Etiquette
Don't let a customer letter sit for a week or more. Respond quickly to show you felt the feedback was important. If the person wrote you and mailed the letter using snail mail, don't respond with an email, which might be seen as taking the easy way to respond. Use the customer's name in the salutation, rather than using a form letter than begins with "Dear Customer."
Photo Credits
Stockbyte/Stockbyte/Getty Images
Cite this Article
Choose Citation Style
Ashe-Edmunds, Sam. "Responding to a Customer Compliment Letter." Bizfluent, https://bizfluent.com/info-12300568-responding-customer-compliment-letter.html. 26 September 2017.
Ashe-Edmunds, Sam. (2017, September 26). Responding to a Customer Compliment Letter. Bizfluent. Retrieved from https://bizfluent.com/info-12300568-responding-customer-compliment-letter.html
Ashe-Edmunds, Sam. "Responding to a Customer Compliment Letter" last modified September 26, 2017. https://bizfluent.com/info-12300568-responding-customer-compliment-letter.html
Note: Depending on which text editor you're pasting into, you might have to add the italics to the site name.