How to Build Your Own Mobile Grooming Van
by Elizabeth Sobiski; Updated September 26, 2017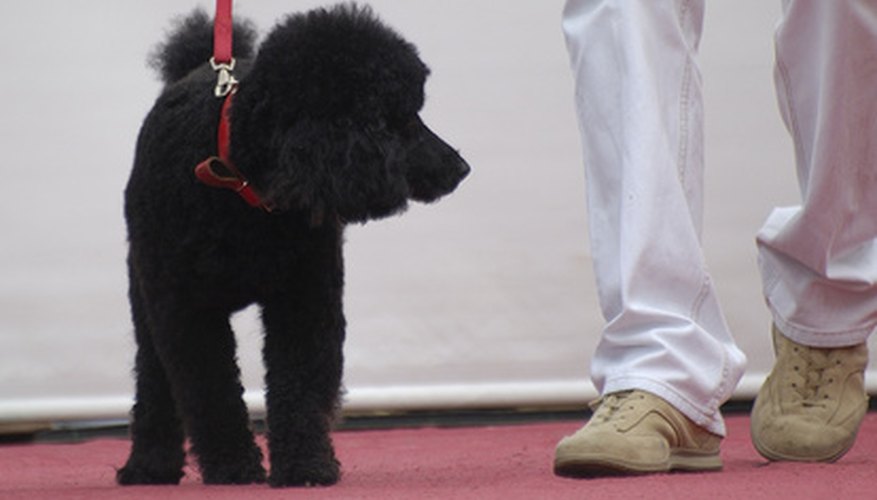 Mobile pet grooming can be the perfect job for people who love animals and want to be their own bosses. Initial start-up costs can be low, and as the business grows, so can the services being offered. Mobile groomers are not only popular with working people, but also with seniors or housebound people that cannot take their pets to a groomer. Mobile services are also used by pet day care centers as an added benefit to their clients.
Items you will need
Van
Indoor/outdoor carpet
Grooming table
Storage racks and bins
Strapping
Grooming products and tools
Harnesses
Broom and dustpan
Trash receptacle
Welder
Grinder
Primer and paint
Step 1
Empty out everything behind the front seats in the van. Tear out all the old carpeting, seats, storage, or any other fixtures.
Step 2
Plan the layout in the back of the van. Measure the grooming table and storage shelves and establish a layout that allows for easy access to needed supplies during the grooming process. Look also at where safety harnesses will be attached to the ceiling.
Step 3
Install the grooming table. Weld the table into place, at the bottom of each table leg. Do the same with the storage racks. If the rack is tall enough to reach the ceiling, weld it there, as well. Be sure to clean all welds with a grinder, then protect the raw metal with a shot of primer and paint.
Step 4
Install the safety harness so that it hang from the ceiling near the center of the grooming table. A pipe bracket can be welded into place, and the harness attached to it.
Step 5
Place storage bins on racks. If the bins are metal, they can be tack welded into place. Otherwise, strap them tightly down to the storage unit. That way, they will not go flying while you are driving. If need be, the straps can be removed during grooming sessions. The same goes for the waste bin; it will need to be secured with straps during driving.
Step 6
Install the carpet, going around the feet of the table and storage racks. Now you are ready to stock your shelves and get your business going.
Tips
Machine shops usually also provide welding services.

Note that this van conversion does not have running water. There are a number of grooming products that do not require water to be used.
Warnings
Research what permits and business licenses may be needed to conduct business in this way.
References