How to Make Check Stubs for Free
by Dan Taylor; Updated September 26, 2017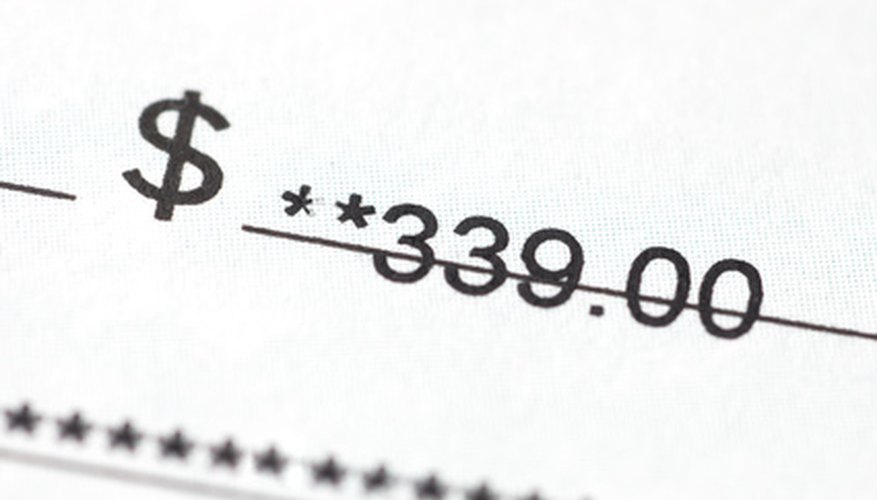 A check stub is the part of the check that people retain as a record, such as business owners who need to keep a record of how much they pay their employees. Employers print out check stubs that lay out exactly how much employees are paid and how much was deducted in taxes. You can use a couple free programs on the Internet to quickly and easily print out a simple check stub for free.
Paycheck City
Step 1
Go to Paycheck City (see References) and click on the "register" link. Paycheck City is a website that hosts a collection of free online paycheck calculators.
Step 2
Enter the information on you and your business requested on the form on the next page. Click "Submit Info."
Step 3
Log in to your e-mail to retrieve your access code and log in to the site.
Step 4
Return to the Paycheck City site, log in and click on "Basic" on the home page.
Step 5
Use the site's online hourly or salary calculator and input the gross pay and deductions. Click on "Calculate."
Step 6
Click on "Print Options" to print the information provided on the page.
Step 7
Click on "Preview" next to "Print-Friendly Pay Stub."
Step 8
Click on the "print" icon at the top of the document to print the pay stub.
Paycheck Manager
Step 1
Go to the Paycheck Manager Free Payroll Tax Calculator (see References). Paycheck Manager is a self-service payroll management tool that offers a free payroll calculator.
Step 2
Fill in the required information, such as the employee's marital status, the pay cycle, pay rate and hours worked or total salary.
Step 3
Click "Calculate" at the bottom of the page to show net pay and taxes withheld.
Step 4
Step 5
Review the information to ensure that it is correct and click "Print Pay Stub" at the bottom of the page.
Photo Credits
check in macro image by Alexey Klementiev from Fotolia.com