tyler olson/iStock/Getty Images
Innovation, individualized service, and value-addition are essential to increasing grocery store sales in the face of stiff competition from organized retailers. Grocery stores sell items such as vegetables, fruits, processed foods, stationery, cosmetics, confectionery, medicines, etc. These items are used in every household and have to be replenished periodically. The key to success in increasing grocery store sales is to provide the customer an experience that he/she will cherish and talk about. This will ensure repeat business and also bring in new customers through referrals.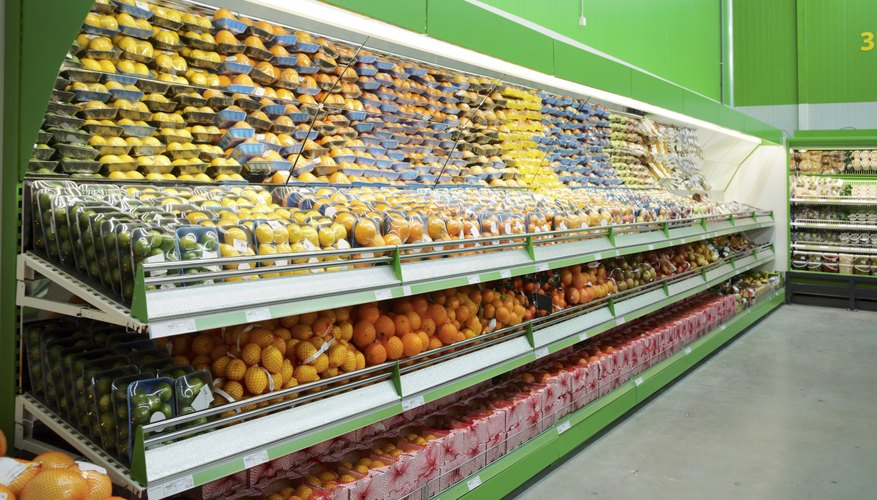 Fedor Kondratenko/iStock/Getty Images
Utilize floor space of the store effectively. Place display shelves at an appropriate distance, taking care to avoid overcrowding. Customers should be able to see and feel the products easily.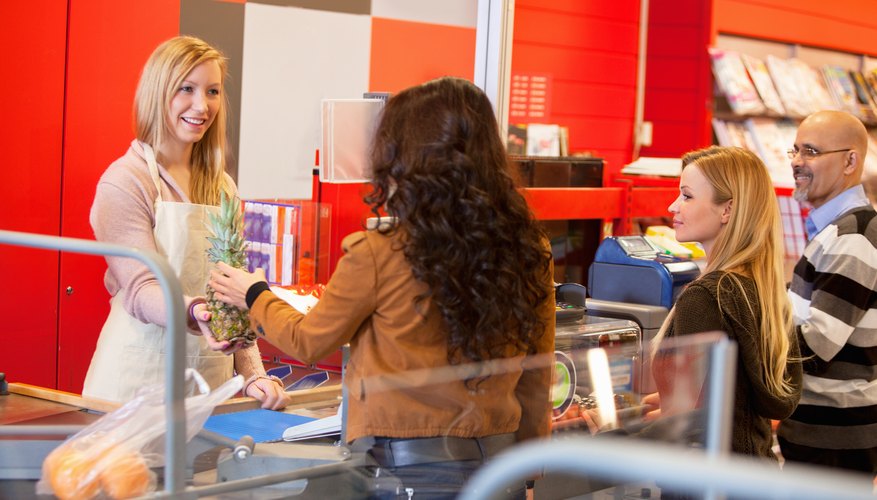 tyler olson/iStock/Getty Images
Greet customers at the entrance with a smile and train your staff to do the same. Always refer to regular customers by their name and inquire about their children, health, job, etc. Small gestures such as escorting elderly customers to their car, helping non-drivers find a taxi and engaging little children while their parents shop will leave a lasting impression.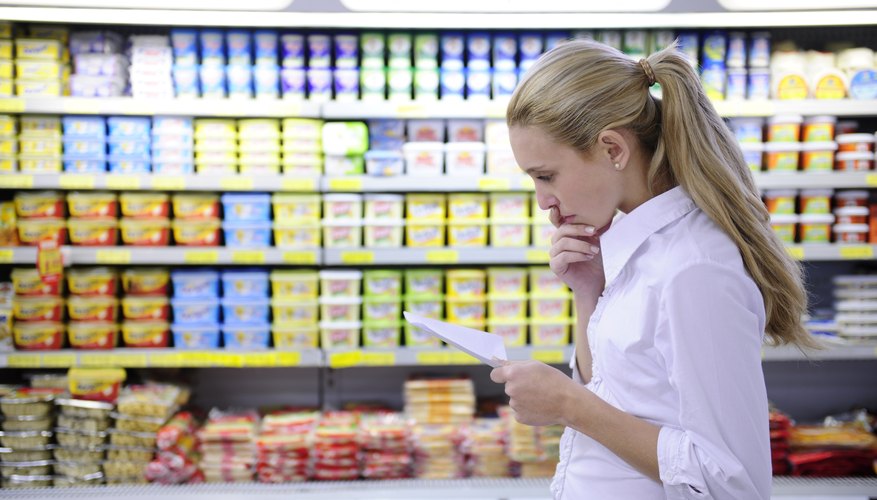 mangostock/iStock/Getty Images
Evaluate the purchasing pattern of customers periodically, at least once a month and sometimes once a week. This will give you an idea of products that are fast-sellers. Give those quick-selling goods prime position in the shelf display. Reduce inventory by eliminating slow-moving products.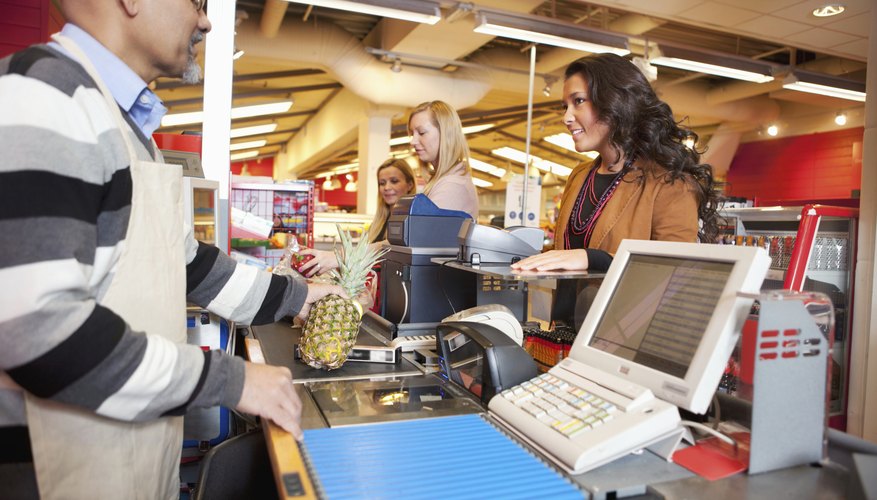 tyler olson/iStock/Getty Images
Provide a discount or loyalty card to customers that will enable them to take advantage of variable discounts on different items purchased in your store. This will increase customer loyalty and ensure repeat business. Reduction in profit due to discounts will be offset by an increase in sales volume.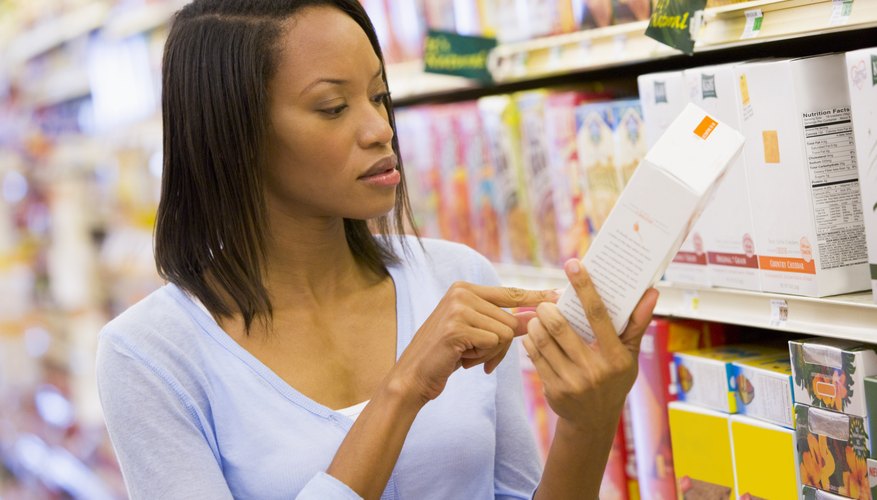 Monkey Business Images/Monkey Business/Getty Images
Ensure that prices of products are clearly displayed on the shelves. Prominently feature any discounts or special prices along with the sale price. This will make it easy for customers to compare various products in the same category.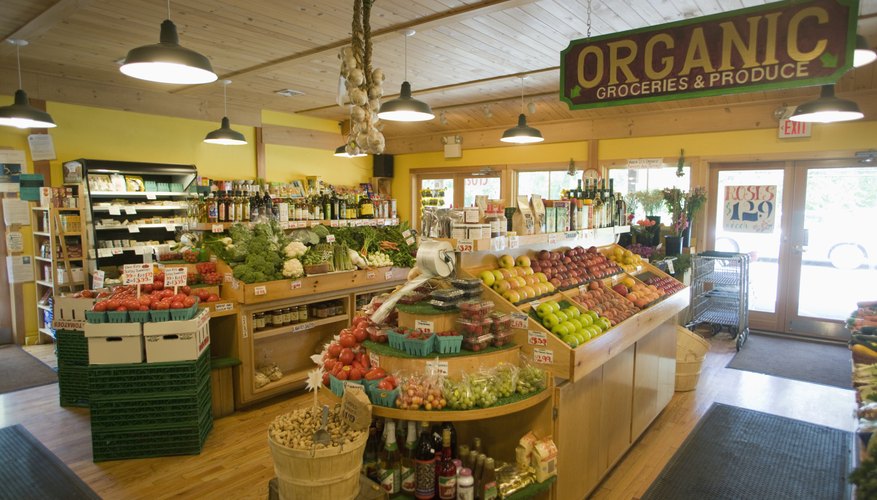 Fuse/Fuse/Getty Images
Allocate a portion of the store for organic foods. There is a heightened awareness of environmental degradation and an increasing number of people are purchasing products that are produced in humane and non-polluting conditions.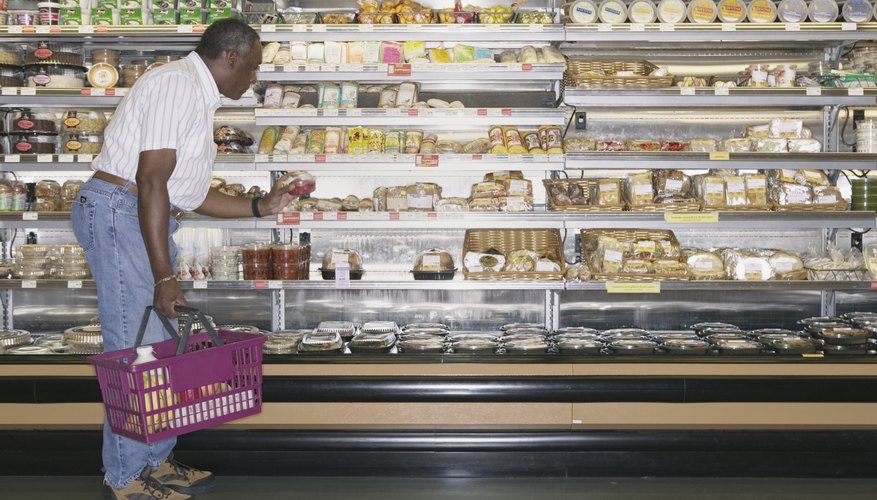 Andersen Ross/Blend Images/Getty Images
Fix the price of fast-moving items a tad lower than mass discount stores and supermarkets. This will increase the foot traffic to your store.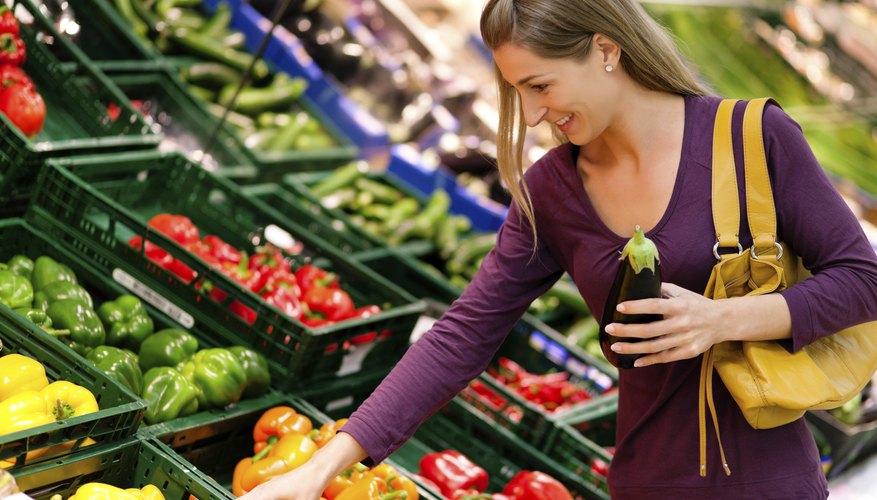 kzenon/iStock/Getty Images
Arrange to take orders from customers via the phone, SMS and email. Deliver goods to the customer's doorstep. You can set a minimum amount of goods purchased and put a cap on the distance for delivery to ensure that this does not adversely affect profitability.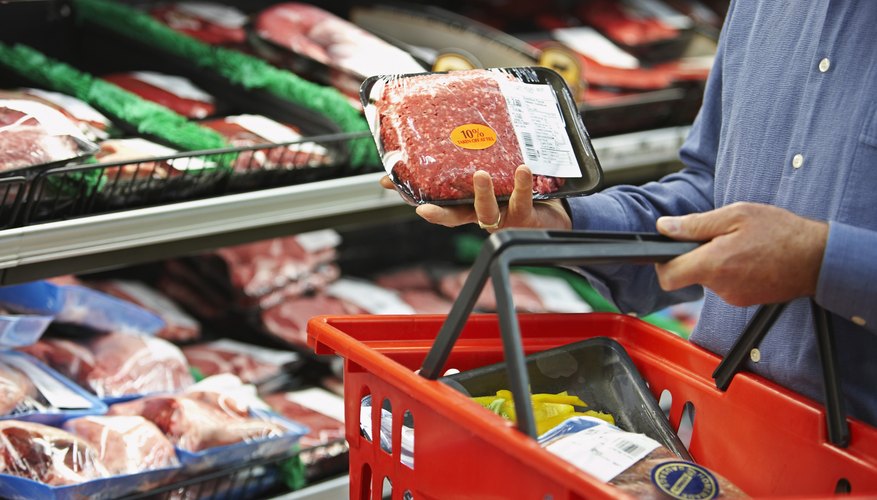 Fuse/Fuse/Getty Images
Distribute flyers within newspapers in your neighborhood regularly. Flyers should contain address, contact information and details of any special discounts being offered at the store.
Ensure that all equipment in the store is functional.

Instruct employees to avoid taking personal calls during business hours.

Make sure that the store is maintained neatly and has adequate parking spaces and ample lighting.
tyler olson/iStock/Getty Images