Paper Boat Creative/Lifesize/Getty Images
With a mobile concession stand, you can combine your love for cooking with the freedom of being your own boss. When considering the type of trailer to put together, proper planning is vital. Consideration must be given to the initial financial investment and construction skill level of the person building the trailer. Many trailer manufacturers will custom design a trailer to fit your menu needs if building from scratch seems too daunting. Another option is to purchase a used concession trailer.
Getting Started
State and local regulations can vary widely. Schedule a meeting with the city or county health department. Advise the official of your planned location and menu. If possible, provide a diagram of electrical and plumbing, along with a detailed business plan.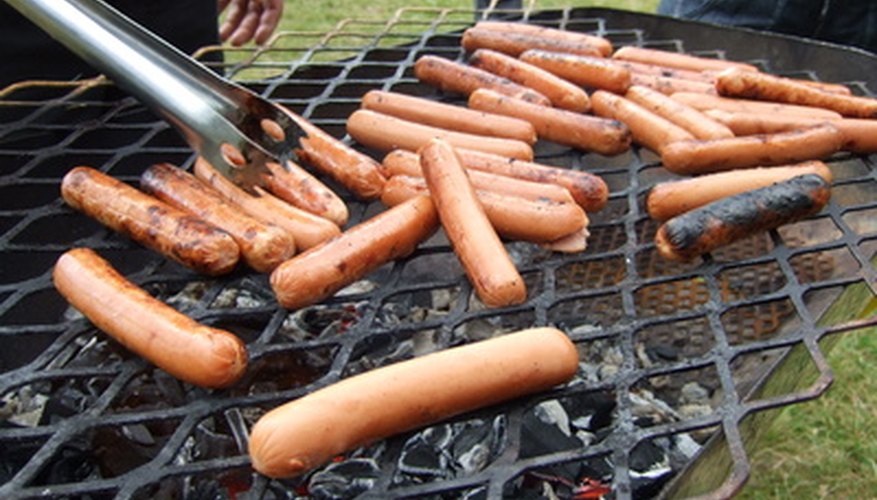 Decide on a menu. Initially, simplicity is best. Pre-cooked items such as hot dogs, hamburgers and wings can be fired off on an outside grill and stored in holding bins. Condiments, such as pickles and tomatoes, can be stored in plastic containers and held on ice in coolers. The simple menu will cut down on waste and expedite service.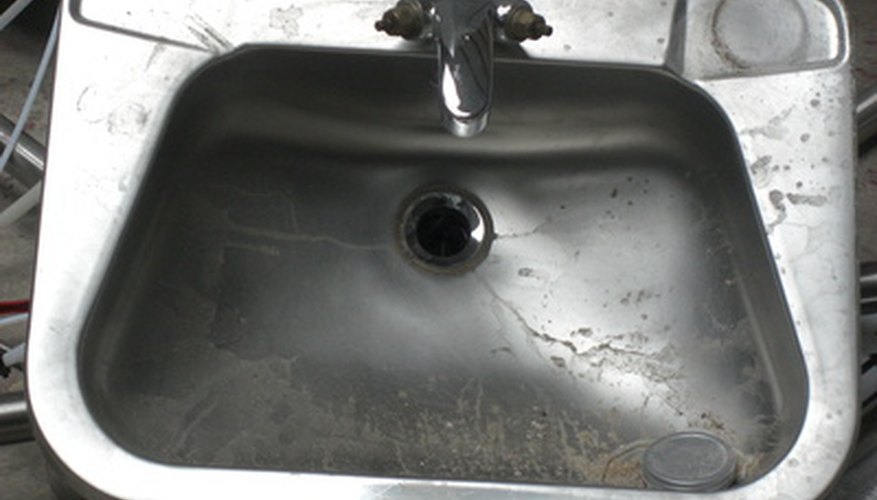 Stainless Steel Sink image by Hedgehog from
Fotolia.com
Determine what equipment you will need. Anticipate what your peak output might be and plan holding bins to accommodate that level of business. Other considerations are whether you will be cooking on-site, the size of water tank needed and the location of cabinets windows and sinks. Insure you get accurate measurements from equipment suppliers.
Decide on an attractive and inviting exterior design. White is the most suggested color, but individual and unique themes may attract more customers.
It is simpler and usually less expensive to at least purchase a shell trailer that will meet your basic needs. If a trailer can be found that is already wired for electricity, that will provide additional savings in time and money. A trailer that already has a window or windows that can be used for service is an added bonus.
If the trailer has no windows, cut out and frame the necessary windows. Paint the exterior. Put cabinets, sinks and holding bins in their proper places and make any necessary adjustments.
Prepare your food and condiments, stock up on ice, load up the grill and pull the stand to your pre-selected site.
Paper Boat Creative/Lifesize/Getty Images