Training Budgets Step-by-Step
by Tara Duggan; Updated September 26, 2017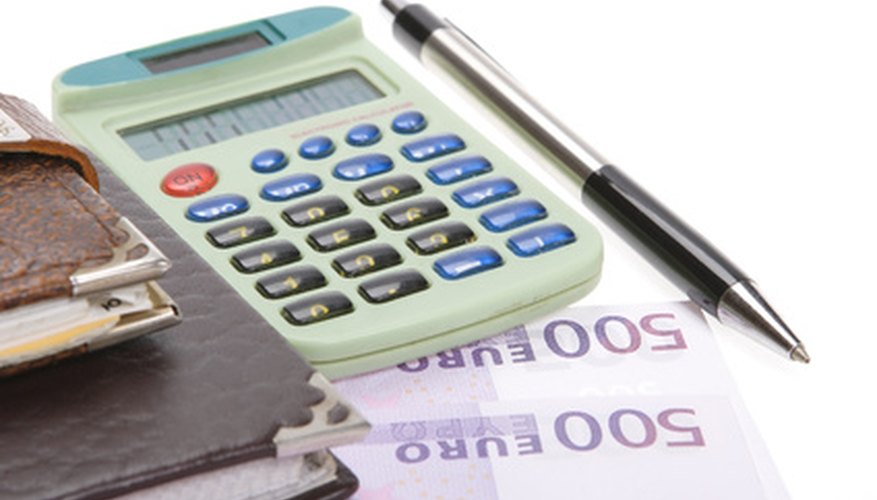 Training budgets typically define how money can be allocated for training development and delivery for an organization. Financing training activities requires analyzing needs, making decisions and monitoring results. Based on your assumptions and projections, create a training budget for a set period of time, such as a year.
Step 1
Meet with executive leadership to find out what organizational goals and problems exist in your company. This helps you effectively lay out budget priorities for the year.
Step 2
Develop a plan that identifies the projects that align to strategic goals, mandatory events and review cycles for any development efforts. Assign roles and responsibilities to ensure training and development request approvals occur in a systematic way.
Step 3
Use templates to gather information about target audience profiles, tasks, policies and procedures and other information needed to develop short- and long-term plans. Prioritize needs in terms of return on investment and allocate budgets accordingly.
Step 4
Avoid the temptation to rely on last year's budget as indication of the current year's needs. Examine today's situation before concluding the training and development projects should reflect the same needs and expenditures.
Step 5
Centralize your training budget to maximize the impact. Allowing individual departments to contract with training vendors can be inefficient and costly.
Step 6
Focus your training budget on achieving business goals and career development. Reserve funding for employee benefit programs such as degree assistance as well as workshops and seminars run by industry organizations provided as a reward and recognition for exemplary employees. Developing talent internally for executive leadership functions makes managing your training budget a strategic necessity.
Step 7
Consider seasonal fluctuations in training needs and plan to accommodate them in advance. For example, if your company typically hires college graduates in June each year, allowing funding your budget for orientation events.
Step 8
Monitor your training expenditures including the costs of custom development, packaged self-paced training and supplies, as well as employees time away from their jobs. Include the costs of duplicating materials such as student guides.
Step 9
Coordinate with product and service groups within your company to ensure you align strategically. Be ready to support any new products with trained support personnel.
Step 10
Measure and analyze your company operational metrics to determine if productivity issues might be improved by training. Use this data to plan your subsequent training budgets.
Step 11
Get input from managers in your company. Educate them on what's available and coordinate efforts. Utilize cost-effective alternatives (such as distance learning sessions delivered using web conferencing software) to reduce training delivery costs.
Step 12
Determine your training statistics such as average cost per training, annual expenditure per employee and average amount spent on total training expenditures and compare your figures with industry standards such as the Corporate Learning Factbook. Adjust your budget and spending to align to other companies in your industry.
References
"Training Budgets Step-by-Step: A Complete Guide to Planning and Budgeting Strategically-Aligned Training"; Diane C. Valenti: 2003
Photo Credits
still life with calculator image by Astroid from Fotolia.com