How to Write a Lawn Care Contract
by Vanessa Ryan; Updated September 26, 2017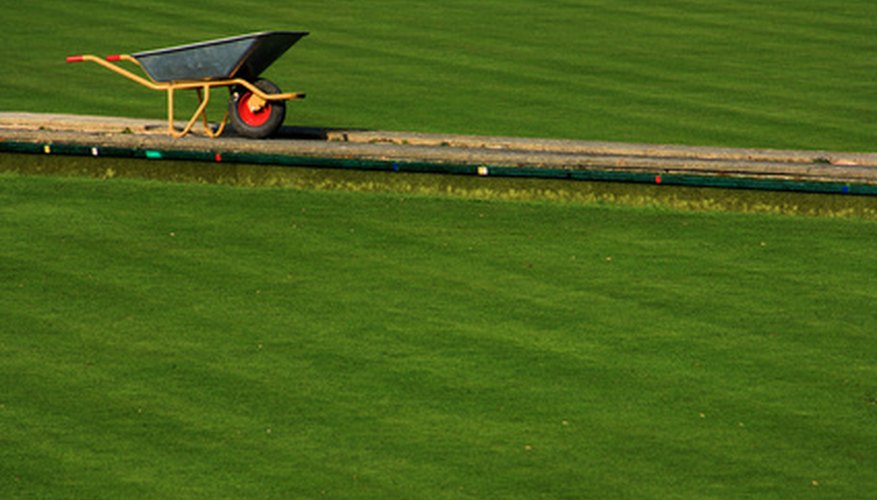 As with any service business, the creation of a contract for lawn care ensures that the business and the customer receive fair treatment. You will want your contract to look neat and professional. There are templates you can use or you can create one from scratch. The key is to include specific sections and information that cover all aspects of your lawn care service.
Step 1
Create the contract form. You can buy a template from an office supply store or create one yourself in a word processing software document. Creating your own form will enable you to tailor it to suit the specific needs of the contract, such as how many lawn care services you will provide. Include the date, your letterhead and contact information near the top of the form.
Step 2
Enter the name of the customer and the address where the service will be provided. List the lawn care services you are to provide and how often you will provide them. Most lawn mowing services are done once per week, often on the same day of each week. Other services, such as hedge trimming and pruning, are done less often. Include the length of the contract with the expiration date.
Step 3
Enter the payment terms and payment method. Detail if the customer will pay weekly, bi-weekly or monthly. Also include the prices for lawn cutting, trimming, pruning and any other services that you will provide. Be specific about how much the customer will owe and on what payment schedule. Detail what happens if a check is bounced or a payment missed.
Step 4
Include a section for special circumstances such as what day you will mow the lawn in the case of inclement weather. Also list any changes to your basic services at different times of the year. Sometimes grass will need to be cut less frequently in the heat of summer or more frequently in the spring. State how much notice you require for cancellation of service. Leave space at the bottom of the form for your signature and the customer's signature.
Photo Credits
red and yellow cowheelbarrow in a green filed image by Ramon Pantalon from Fotolia.com