How to Make Money Selling Magazine Subscriptions From Home
by Tammy Dahlvang; Updated September 26, 2017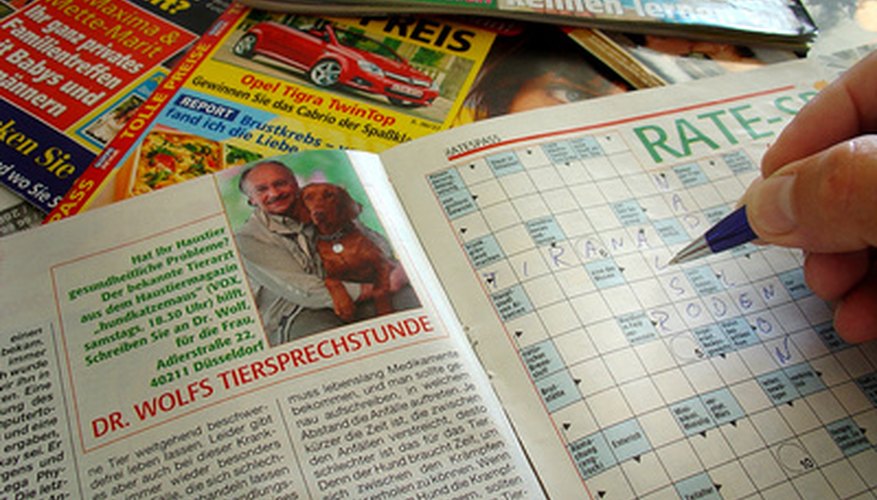 If you want to work from home, selling magazine subscriptions is one option to consider. Despite the abundance of online media available over 80% of American families still purchase magazines. As is the case with most work-at-home jobs you can take advantage of flexible hours. You can also work at your own pace. Depending on your personality and skill set you can sell magazines over the phone, online or door-to-door. The trick is finding the right business opportunity and working hard to make your business a success.
Step 1
Think about what kind of business opportunity you're looking for. Do you want to sell magazines door-to-door? Do you want to use telephone solicitation? Do you want to create a website and sell magazines online? Each type of magazine subscription business has its pros and cons. List those pros and cons prior to investigating specific magazine affiliates.
Step 2
Investigate which magazine affiliate program fits best into your business plans. You can use your computer search engine to find company listings and information. As you look into companies check and see if they are affiliated with the Better Business Bureau. Also ask what kind of help they give their agents. Compare the commission rates that they are offering taking the starting prices of the magazines into consideration.
Step 3
Talk to someone over the phone before you make any firm decisions rather than making a commitment online. Make sure that you print out the agreement that they're offering you and keep it in a safe place. If an initial investment on your part is required, find out precisely what you can expect in return for your payment. Make sure that you create a paper trail so that you can hold the company to their promised commitments.
Step 4
Prepare a place to work. If you're going door-to-door to sell subscriptions you may want to take copies of magazines to show people. You'll also need flyers or brochures. Find a place out of reach of children and household chaos to store them. If you're selling over the phone, you'll need a quiet place to talk while you're selling. If you're building a website and selling online, you'll need a reliable computer as well as a good and fast Internet connection.
Step 5
Anticipate the questions that your new customers will ask and be prepared to answer them. Make sure you have a good understanding of how the buying and selling process will work so you can tell them when their first magazines will arrive. Know the the regular news stand price of each magazine you're selling.
References
Photo Credits
kreuzworträtsel lösen image by Rebel from Fotolia.com