Role of Information Systems in an Organization
by Contributing Writer; Updated September 26, 2017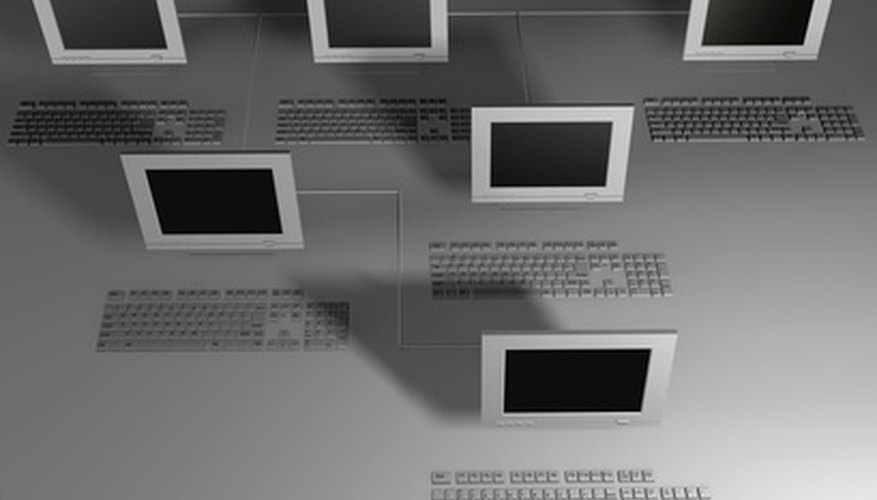 An information system can be a mainframe, mid-range or network computer concept that allows distributed processing for a group of users accessing the same software application. These systems provide management with control over their data, with various tools to extract data or view data structures and records. The role of an information system is to foster a data management environment that is robust and can be expanded according to an organizations' strategic plan for information processing. An information system also satisfies diverse information needs in an organization.
Automation of Manual Tasks
Information systems architecture can assist an organization in automating manual tasks. Automation can save time, money and resources and enhance organizational workflow. There are various types of information systems that automate manual tasking, ranging from robotic information systems used in areas such as health and medical services to logistical information systems (automated warehouses and distribution systems).
Hardware and Software Integration
An organization can have several different computer platforms (hardware and software). The concept of information systems as a scalable platform can merge different hardware and software systems. A system can process, store and distribute information if integrated into the workflow of an information system. For example, a local area network (LAN) can integrate into a mainframe system that processes accounting information through a concept called a "gateway." An open architecture information system allows for integration at all levels throughout an organization.
Support of a Multi-Processing Environment
An information system can support a "real-time" multi-processing environment through the concept of "time-sharing application." Time-sharing application allows for the prioritizing of applications based on user-id and system priority assigned to an application, device, and database or system catalog. These features are important to an organization that process transactions while developing and testing program applications. In a multi-processing environment, various departments, divisions or branches can have access to the system at the same time intervals.
System Partitioning
The layout of an information system is partitioned according to data security policies, user access and program applications. The partitioning of the physical hard drives, memory and storage space related to software applications creates system balance and effective use of the system Central Processing Unit (CPU). System partitioning programs, tools and routines keeps the system from overloading, which slows down system performance. Extra files paged to memory that are not being used can slow down a customer support system, which relies on timely processing of customer inquiries. System partitioning is maintained by a process of "preventive maintenance" which ensures the integrity of system partitioning.
Provides Data for Decision Support
The most important role of an information system in an organization is to provide data to help executive management make decisions. Data is compiled through transaction processing or query routines built into the information system to access item and detail records. Through decision support programs, which are packaged as software routines, executive management can analyze several areas of an organization and create scenarios through the information system for a desired result. These results are defined in the organizations' objectives and goals to improve productivity.
Resources
Photo Credits
computers network image by Orlando Florin Rosu from Fotolia.com