bhofack2/iStock/Getty Images
If you enjoy working with food and providing a fresh niche product, a small tortilla business might be a fitting option. You can run a small tortilla business out of a commercial kitchen with some equipment available from standard restaurant equipment suppliers, and other appliances available from suppliers specializing in equipment tailored to producing Mexican foods.
Tortilla Press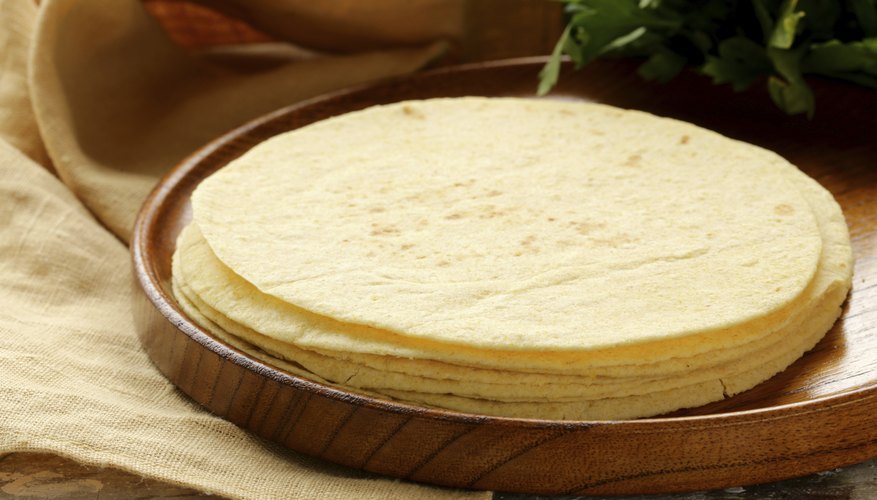 olgakr/iStock/Getty Images
A tortilla press flattens balls of dough into tortillas. Tortilla presses for small scale production press one tortilla at a time by hand. If your tortilla business will be making anything other than a virtually handmade artisan product, you will need an automated tortilla machine that efficiently presses and cooks tortillas. Models vary based on whether you will be producing flour or corn tortillas, as well as the speed and efficiency of their production capacity. Industrial tortilla machines can be calibrated to produce tortillas of different sizes and thicknesses. They are fueled by electricity or steam injection.
Dough Mixers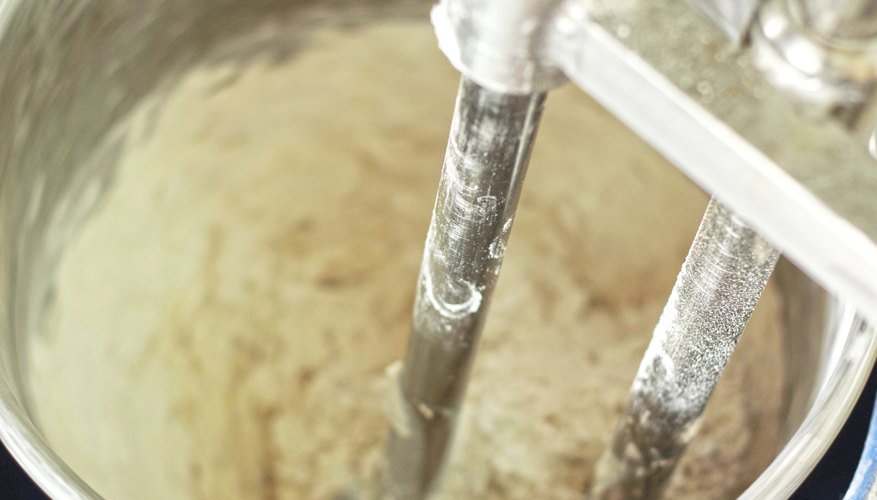 seagames50/iStock/Getty Images
Unless you buy a high end tortilla machine that includes a dough mixer, you will need a separate machine to make your wheat or masa flour into dough to run through your tortilla press. A dough mixer for a tortilla company is the same piece of machinery that you use for mixing doughs for a variety of bakery products, including pizza and flatbreads. Dough mixers should include a tilt feature that enables you to efficiently transfer the dough from the mixer to the tortilla press. Dough mixers are usually operated electrically. They should be designed so that parts that come in contact with the dough are easy to remove and clean.
Packaging Equipment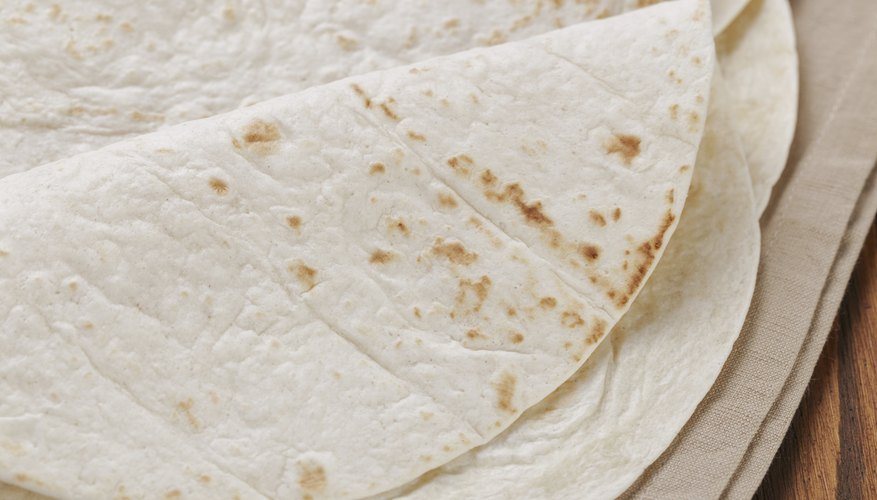 GooDween123/iStock/Getty Images
Tortilla manufacturers use equipment designed to efficiently package and label their products. Tortilla packaging equipment should weigh, count and stack finished tortillas, pack them in bags and then seal these bags. The heat used to seal the bags should be at a sufficient distance from the finished tortillas to avoid cooking them further. Seals should be airtight. Bags may be preprinted, or you may choose to purchase a separate machine that pastes labels. If you will be packing your tortillas in cases, you may invest in a machine that packs them into boxes and then tapes these boxes shut.
References
Writer Bio
Devra Gartenstein founded her first food business in 1987. In 2013 she transformed her most recent venture, a farmers market concession and catering company, into a worker-owned cooperative. She does one-on-one mentoring and consulting focused on entrepreneurship and practical business skills.