For many, starting a business is just a dream; but for you, it has actually happened. You're opening your own business. Before you get to such concerns as insurance, taxes and the like, deciding what name to use is the first step. Select something that represents both you and your product and is catchy and creative.
Tips and Tricks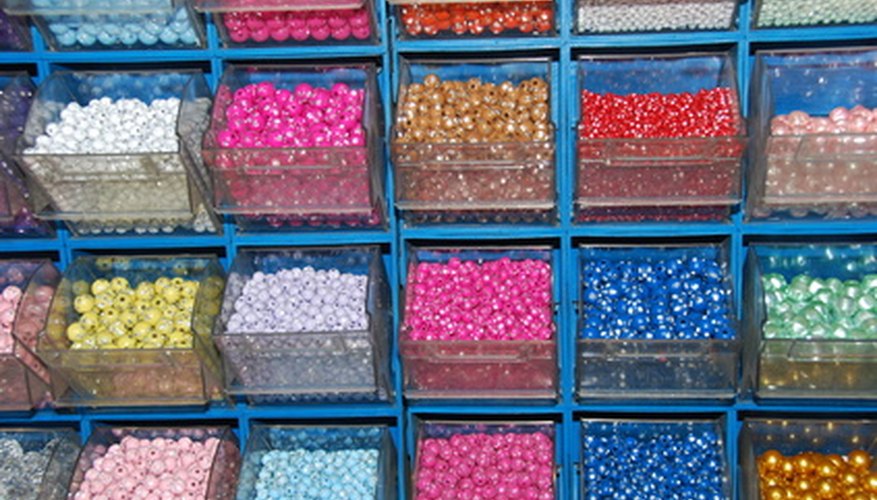 Toot your own horn and use an adjective in your business name: Unique Cabinets, Country's Best Bread and Breakfast, Superb Brickwork or Like-New Upholstery. Think up a rhyming name: Handy Andy's Woodshop, Kit's Knits, Mats by Pat, Malone's Stone or Eleanor's Bead Store. Use a prepositional phrase: To your Taste Catering, In the Know Books, On the Mark Archery, On the Waterfront Canoes and By the Yard Fabrics.
Name Game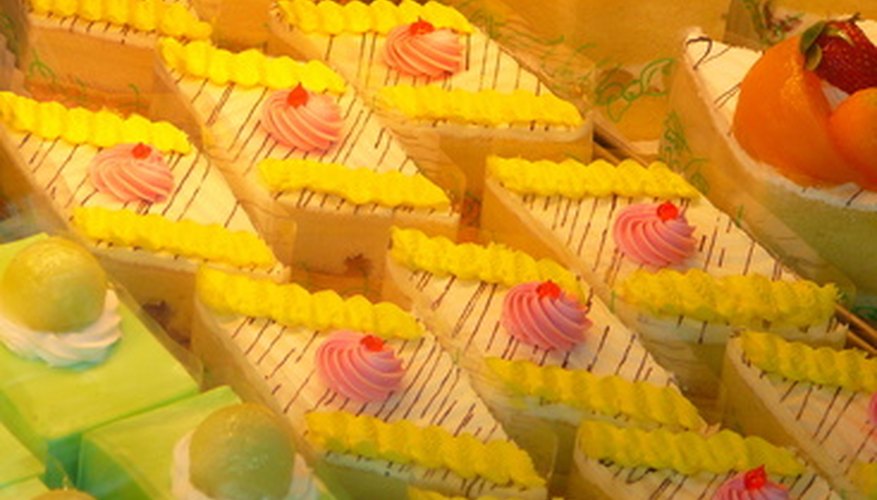 cakes in bakery display image by nextrecord from
Fotolia.com
If you happen to have a name that starts with the same letter as your craft, put this alliteration to use: Gibson Glassworks, Soaps by Sullivan, Paul's Pottery, Devon's Dolls or Macramé by Michelle. Or make use of a name that has special meaning to you: a nickname as in Wall Hangings by Lexi, Big Rick's Plastics or Slim's Tin Ware; your initials, as in LP Woodworking or Clocks by JD; or even a favorite relative's name as in Aunt Lana's Bakery, Poppa Warner's Fish and Bait Tackle Store or Grandma Betty's Handmade Quilts.
On the Scene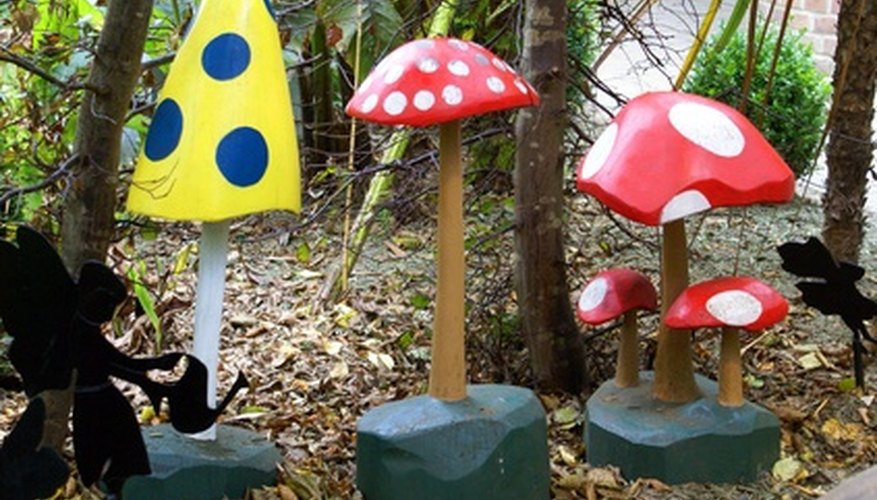 sculpture of mushroom in garden. garden decoration image by L. Shat from
Fotolia.com
Use your location as the inspiration for your business name. Incorporate the city or state: Tennessee Gift Baskets, Atlanta Hides and Leather, Montana Wreaths or Lexington Quilt Makers. Get more specific and use the building, neighborhood or street, which lets customers know where to find you: Verona Quarter Art Shoppe, Dryden Towers Diamonds, SoHo Garden Art, Downtown Mosaics, Southside Lane Metalworks or Poplar Avenue Crafts.