Inexpensive Bulk Gifts for Employees
by Miranda Brookins; Updated September 26, 2017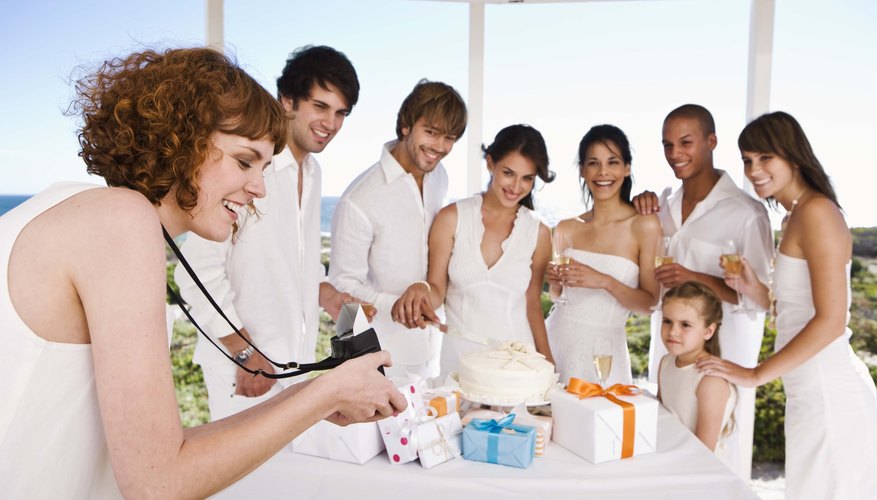 Employers often want to show gratitude to employees for hard work and commitment. But buying individual gifts for employees can prove to be a daunting, expensive task, especially if there's a large group of employees. Minimize the stress of shopping and reduce your budget by opting for inexpensive bulk gifts that your employees will appreciate.
Gift card
Companies like Visa, American Express, Wells Fargo, Best Buy and Starbucks have corporate gift card programs that allow employers to buy gift cards in bulk to distribute to employees as gifts. To be on the safe side, select a store you know the majority of your employees frequent, or opt for cards that can be used anywhere. Many companies offer the option to personalize each card with the recipient's name.
Calendar
Bring in the new year with a desk or pocket calendar for your employees. Calendars promote organization and can help employees remember important work and family events.
Cookies
Purchase cookies in bulk at your local bakery or make your own and distribute them to employees in decorative tins or large jars. Popular flavors include sugar, chocolate chip and peanut butter.
Candles
Candles are a great gift employees can use to decorate their homes. Select a scent that isn't too overpowering. Opt for neutral colors like white and ivory. Companies like Yankee Candle offer bulk discounts.
Tea
With its researched health benefits coming to light, tea is becoming popular in homes across the world. Select a special blend of gourmet tea and distribute it to each employee. Choose from teas that promote health, creativity and relaxation.
Miniature Zen Gardens
Offer employees the gift of relaxation and contemplation with miniature Zen gardens. Not only are these unique gifts great for employees to display on their desks, but they can provide employees with moments of entertainment throughout the work day.
Books
Find a popular book related to your industry or a funny book that shares the humor of your office and company culture. Many book stores offer bulk rates and will even offer a gift-wrapping service for your convenience. Get creative and include a personal message in each employee's book.
Mugs
Coffee and tea drinkers can enjoy a coffee mug at home or in the office. You can get mugs personalized with the company logo, motto, a special holiday message or a business milestone.
Photo Credits
Jupiterimages/Polka Dot/Getty Images