annatodica/iStock/Getty Images
Employee bonus plans have long been used to incentivize employees to work harder and remain committed to the growth of the company and their careers. Bonus plans traditionally have consisted of year-end cash bonuses or cash bonuses based upon quantifiable sales or production achievements. While cash is a motivator, providing noncash bonuses that increase employee happiness has become increasingly popular. There also are trends of offering smaller, more frequent bonuses rather than the more traditional quarterly or yearly benchmarks.
A tiered bonus structure provides additional incentives for employees who already have received bonuses and encourages them to strive for higher achievements. Be aware that nonmonetary incentives and team-building programs have some of the highest success rates in improving employee happiness.
Flex Time
Employees who have worked hard, exceeded goals or done something outstanding for their coworkers often are rewarded with flex time for a set timeframe. This might allow them to work longer Monday through Thursday and take Friday off. Or maybe they come in early and leave early. Allowing an employee to adjust her work schedule around her life for a set period of time can be an excellent, no-cost reward that improves employee happiness and motivation. Many companies even provide a generous flexible schedule to all employees as a perk.
"The nation's accounting firms excel at [providing flex time] for a boring, accounting reason -- they've looked at the numbers, and they see it helps," said Ellen Galinsky, president of the Families and Work Institute.
Take an Unplugged Vacation
Most companies provide a form of vacation to staff employees. Vacations can be relaxing, but many employees still check email and voice messages while dipping their toes in a pool with ocean views. Because of this, some companies have begun offering vacation stipends. One company, FullContact, provides a whopping $7,500 vacation stipend under one condition: Employees must fully unplug from work -- no emails, no phone calls, no voicemails.
Health and Wellness
There is an increased focus on physical and mental health in society today. Businesses can provide bonuses in the area of employee health as a reward that shows the employees are cared for. These can include a trip to the salon or spa, food or meal delivery service, a gift card to a local health food store, or physical treatments like acupuncture and massage. Whole Foods gives employees 20 percent off groceries and the opportunity to participate in nutritionist-led, seven-day health immersion programs.
While a single bonus might be great for one employee, it may not be desirable for another. Show your employees that you know what they like by providing bonuses that are catered to their personal tastes.
Entertainment
Entertainment brings happiness to everyone. There are many types of entertainment bonuses your employees will love: sporting events (don't get nosebleed seats!), theatrical events, concerts and operas, movie passes, entertainment parks and museum memberships.
Along with occasionally taking the entire team out for a ballgame (most recently to Golden State Warriors playoff games), at GameOn we also give every employee a live-entertainment ticket budget of $2,000 per year. They can go wild and spend it all at once, or they can go often and be a bit more frugal -- up to them -- but it makes summer more entertaining and reminds everyone why we're working so hard!" Alex Beckman, CEO of GameOn.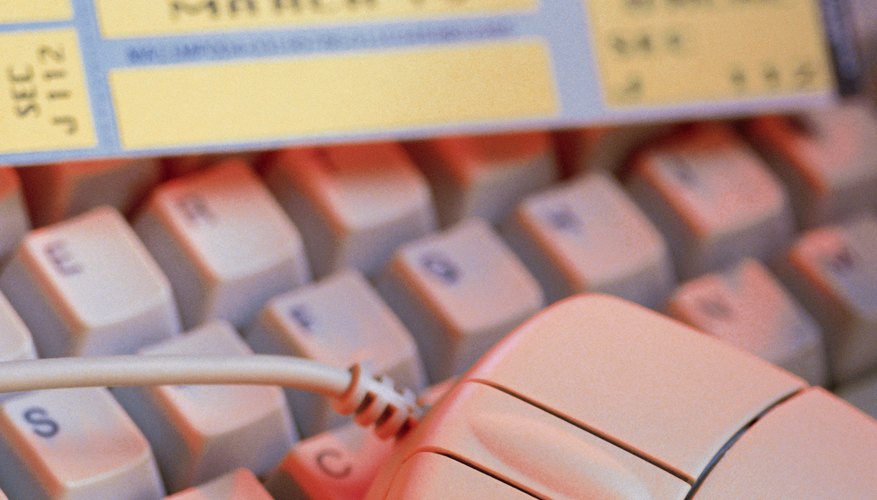 Comstock/Stockbyte/Getty Images
Recognition
Public recognition of employee achievement is an inexpensive way to motivate employees. All too often management focuses on areas of improvement and fails to recognize personal achievements. Recognitions like employee of the month are old and outdated. Instead, make the occasion fun. One option is to provide an office-wide recognizable item that the employee can keep at his desk for a predetermined length of time. Company-wide emails or department-wide emails can be motivational as well. For team recognition, offer a group lunch or activity employees can participate in outside of the office during the work-day.
This 2009 research by Kenexa shows a direct relation between employee appreciation and motivation as a driver for higher profitability . If employee happiness drives employee engagement and employee engagement drives profits, there is a direct correlation between employee appreciation and increased shareholder value.
Giving Back to the Community
Provide your employees with the opportunity to participate in a charity event sponsored by your company. This will increase pride for the company and pride that they are able to give back to the community. Americans work long work weeks and don't always manage to find ways to participate in charities. Providing this opportunity during the workday can be motivational, emotionally rewarding and a favorable team-building exercise.
"What the ALS Challenge helped drive home for us is the fact that certain rewards for employee excellence are not ours to give. What we did was provide an opportunity for our employees to rise to the occasion and support a worthy cause, and it seemed like the satisfaction of a job well done was the only reward our awesome employees really needed. Your mileage may vary, but I suspect you'll have similar results." William Craig, Founder and President of Web FX.
References
Writer Bio
Sarah Snow began working as a freelance writer in 2010. She has worked in finance management, supply-chain management and currently works in public relations and creative development in the film industry. Snow holds a Bachelor of Arts in English and creative writing from Stanford University.