How to Write a Grounds Maintenance Proposal
by Sam Williams; Updated September 26, 2017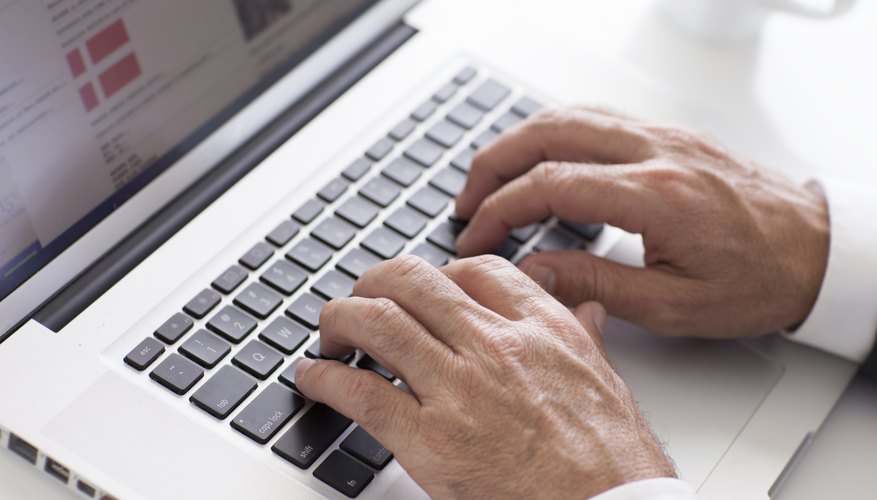 When a corporation wants to hire a grounds maintenance company, it may ask for proposals in order to secure competitive prices. A work proposal is your opportunity to make a case for why someone should hire you and includes details about job functions and cost. Proposals establish an expectation that you will follow if you win the contract from the corporation. Because there is so much competition for a recurring corporate account, you will need to be thorough and organized when creating your proposal.
Items you will need
Laptop
Report Cover
Printer
Printer Paper
Step 1
Review the request for proposal. Make a list of everything the corporation wants you to submit to them and mark the deadlines for postmark and receipt.
Step 2
Gather all documents and research needed to write the proposal. For example, if the company wants to see copies of your business license or customer references, begin to compile those attachments for inclusion with your proposal.
Step 3
Visit the building that you are being asked to maintain so that you can get an idea of what you will be doing. Create a list of specific areas that need more work or maintenance than others.
Step 4
Update your business biography to address the specific qualifications required by the corporation who issued the request for proposals. If they require you to have previous experience working with similar companies, then list those companies in your biography.
Step 5
Explain the scope of work you are proposing to do for this facility. Emphasize those areas of the property that need special attention. Show the reader that you are specifically addressing his needs and not just submitting a boiler plate proposal.
Step 6
Separate the scope of work into preventative maintenance, ongoing maintenance and immediate repair. Under each heading, describe the work that you will do. Add one line or two explaining why these repairs are necessary. For example, if an irrigation water pipe needs to be replaced, tell the reader he is in jeopardy of flooding or allowing bacteria to get into his water system.
Step 7
List your terms for providing this service. Outline contract length, how long it will take you to complete repairs and the safety precautions the corporation must take to protect your employees. Provide detailed warranty information.
Step 8
List the price and justify it. Provide a breakdown of equipment costs and labor costs. Explain the options for negotiation if there is some flexibility. Give the corporation the options to opt out of services they don't want to pay for.
Step 9
Determine the best method to communicate between the principals in your company and the company that will be hiring you. Tell your reader whether you want to be contacted by email, phone or other means.
Step 10
Reiterate why your company is the best suited to performing these duties. Summarize your proposal tasks and schedule before closing the letter.
Step 11
List all the subject matter you covered and which page they start on. Create a table of contents so that the reader can quickly turn to the sections they're looking for.
Step 12
Print the report. Review it for errors. Ask a second person on your team to review the report for errors.
Step 13
Cover the proposal with a report cover. Mail it to the address required in the request for proposal documents.
References
"How to Write a Statement of Work"; Peter S. Cole; 2003
Photo Credits
JumpStock/iStock/Getty Images
Cite this Article
Choose Citation Style
Williams, Sam. "How to Write a Grounds Maintenance Proposal." Bizfluent, https://bizfluent.com/how-7857337-write-grounds-maintenance-proposal.html. 26 September 2017.
Williams, Sam. (2017, September 26). How to Write a Grounds Maintenance Proposal. Bizfluent. Retrieved from https://bizfluent.com/how-7857337-write-grounds-maintenance-proposal.html
Williams, Sam. "How to Write a Grounds Maintenance Proposal" last modified September 26, 2017. https://bizfluent.com/how-7857337-write-grounds-maintenance-proposal.html
Note: Depending on which text editor you're pasting into, you might have to add the italics to the site name.