How to Write a Press Release for a Film
by Erica Tambien; Updated September 26, 2017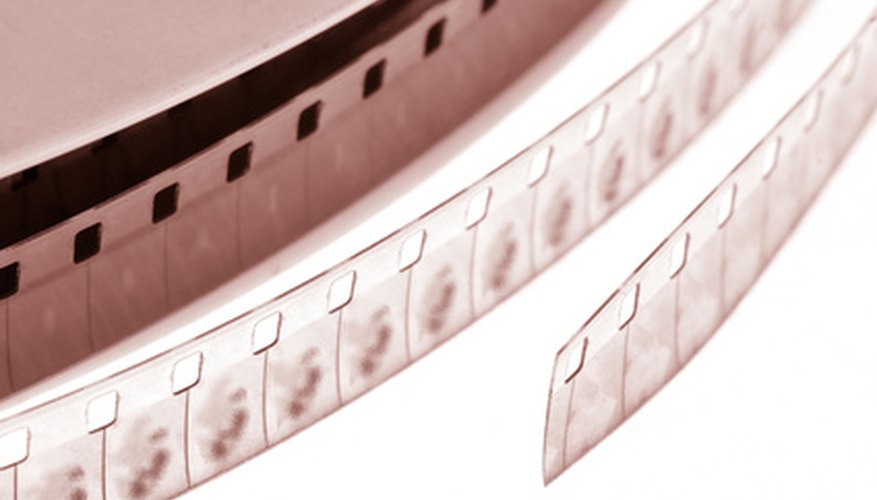 Media gate-keepers such as TV news producers, newspaper editors and radio reporters don't have the time to decipher poorly written press releases, especially if they involve soft news about an upcoming film. A well-crafted press release will provide free publicity for your film by getting your message out. To maximize the chances that your release will get through all the media clutter floating around, it must be properly formatted and follow industry guidelines. Keep the release under a page and use short sentences. Avoid trivial details, excessive humor and technical jargon.
Format and General Information
Step 1
Use company stationary for your press release. If you don't have official printed stationery, create your own letterhead using a word processing program. Include your company's name, address and logo, if applicable, and be sure to print the letterhead on quality paper.
Step 2
Place information about a contact person at the top-left margin of the page, as in the following example:
For more information, contact John Doe XYZ Film Productions (800) 123-4567 jdoe@yoursite.com
Step 3
Indicate when recipients of the release are allowed to start broadcasting information about your film. "For release after 9 a.m. Friday, October 17, 20__" means that media outlets have to wait until that date at that time before they can start reporting on the film. If you want to get the information out right away, use the phrase "For Immediate Release" (all capital letters is also acceptable).
Release Text
Step 1
Create a release headline. Be concise, and choose words that will spark the reader's interest in the film. Use all capital letters for the headline.
Step 2
Write an interesting opening sentence that grabs the reader's attention. Focus on a human-interest angle or timely information about the movie.
Step 3
Place the most important and interesting information at the beginning of the release. Mention the film's stars, the director and the release date.
Step 4
Add information about cast and crew biographies and other details about the film at the end of the release. Those who receive the release may not have the time to read the entire document.
Step 5
Proof the release carefully. Then have a trusted colleague, preferably someone with knowledge of the project, proof it again before sending it out.
Tips
Do some research to make sure that you're sending the release directly to the appropriate person.
References
"Principles of Advertising and IMC"; Tom Duncan; 2nd Ed., 2005
Photo Credits
old movie film onwhite background image by Anatoly Tiplyashin from Fotolia.com