How to Write a Contract for Cleaning Houses
by Krystal Wascher; Updated September 26, 2017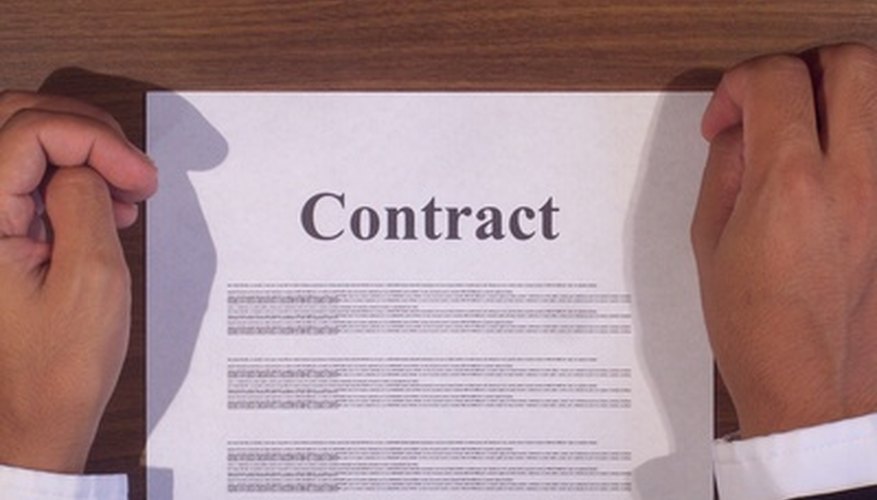 Many individuals and cleaning companies that offer residential cleaning services neglect to write or present a contract to the homeowners that purchase their services. This may be a result of the belief that they do not need to have a contract in place or simply do not know how to draft one. Contracts are helpful in the event that disputes arise concerning the price of services or the specific duties that were to be performed. In the event of a dispute, a contract serves as evidence of your agreement if the dispute requires judicial resolution.
Step 1
Open a new word document on your computer. State the words "SERVICE AGREEMENT" in bold capital letters on the top-center of the page. Skip down three lines and begin the introductory section of your contract. This section should specify the name of the parties entering into the agreement, location where services are to be performed and the duration of the contract. If you do not wish to specify a specific duration, you could state "services will begin on Jan 1, 2010 and will be rendered on a weekly/monthly basis until notice is received from (homeowner's name) to the contrary. Any modifications to this agreement will take effect 30 days after written notice is received."
Step 2
Create a new paragraph labeled "Services to be Rendered." Specify and briefly describe each task to be completed on a regular basis. If there are specific services that will be completed once a month or on a biannual basis, create a separate section for these items or include a comment next to the item specifying when such tasks will be completed (i.e. the last week of each month).
Step 3
Create a new paragraph labeled "Supplies." State which specific supplies you will provide and which ones the homeowner will provide. The person providing the cleaning services generally supplies all general supplies, such as cleaning solvents, furniture polish, paper towels, mops, etc. However, if the homeowner requests that specialty products be used to clean furniture, counters or flooring, the homeowner either provides these products or will incur an additional supply charge.
Step 4
Create a final paragraph labeled "Compensation." State the amount that you are to be paid, the form of payment (check, cash or credit), where payment is to be mailed or delivered, and any consequences for late payments. State or leave a space to write in the date that the contract is reviewed and signed. Create two signature lines with the names of the parties typed underneath.