How to Conclude a Business Plan
by Yolanda Brown; Updated September 26, 2017
You have finally created a business plan and now need to cap it off with a conclusion. The Writing Center at the University of North Carolina at Chapel Hill provides several strategies for concluding a document, including relating the conclusion to your introduction or playing the "so what" game, an exercise that forces you to consider the purposes behind your statements. Using similar strategies will help you develop a conclusion for your business plan and motivate your readers to act.
Items you will need
Partially completed written business plan
Computer
Word processing software
Step 1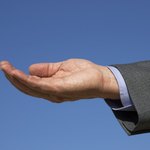 Explain to your readers why they have reviewed this plan. For instance, you may be looking for $100,000 in funding, new partners to join your business or a buyer for your company.
Use the "so what" game to capture your bottom line quicker than you would have otherwise. In this game, you state your points and ask yourself "Why is this point important?" for each one.
Step 2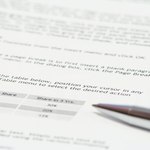 State key milestones of the business plan. Highlight these milestones from other sections of the business plan with special attention paid to milestones of particular importance to your audience. Include specific measures that determine the success of these milestones such as amount or percentage of revenue increased, amount or percentage of expenses decreased, amount of employees increased, or any number of measures the actions will affect. These milestones should be displayed as a table, column or other graphic format.
Step 3
Relay a call to action for readers. Since they have all of the information they need to make a decision, tell them what you want them to do, how you want them to do it and who to contact in your company to get the process started.
Tips
Share the conclusion of your plan with a few people you trust to make sure company outsiders can understand your points.
References