Different Types of Business Plans
by Kay Ireland; Updated September 26, 2017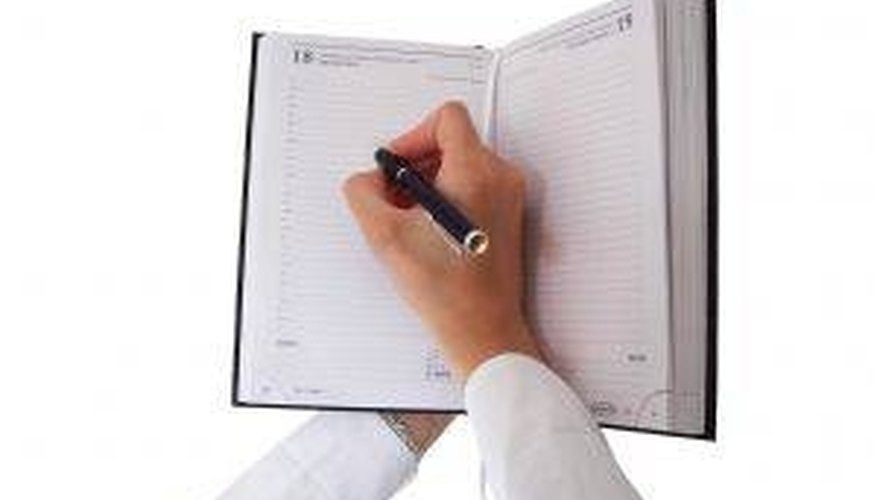 A business plan is basically a road map to success for your business. Many individuals have great ideas for businesses, but can never get that business off of the ground. A business plan details all of the facets of a business and explains how it will be successful. If you are thinking of beginning a business, start with a business plan. There a few different types of business plans; as a business owner, you should use these as a guide to thinking about how to make your business work.
Feasibility Plan
A feasibility plan should be the first thing you complete. This outlines the chances that a start-up venture will be successful. It should detail the money needed for the start-up, regular expenses and the price of offered goods and services. Essentially, it examines whether the venture is worth pursuing.
Start-Up Plan
This is the most common type of business plan. A start-up plan details all of the things you need to do to begin the business. It should cover many details, including the products or services that you'll be providing, the marketing strategies you plan to employ, the team or employees that you will be using and a financial analysis--how you plan to pay for all of it. Answering these questions can help you think more in-depth about your business venture and put a plan in action.
Strategic Plan
A strategic plan deals with the strategy you plan to employ for a certain project. Perhaps you plan to launch a new product or offer a new service. Perhaps you want to lower your marketing budget, or restructure the company. This can all be done with a strategy plan, where you brainstorm how a project can be done.
Growth Plan
A growth plan is necessary for those who own businesses that are moderately successful, and who are ready for the next level: growth. A growth plan details how the business will grow. It gives a target date or a basic itinerary for the projected growth period, and details how that growth will take place: perhaps through aggressive marketing, more investors or better production.
Operations Plan
An operations plan is an internal plan that is usually not meant for investors or clients, but for the owner and employees only. This should detail how the business is meant to run. It can include upcoming projects, events and milestones for the business. It can also detail different employees' responsibilities.