How to Write a Diagnostic Report
by Jackie Lohrey; Updated September 26, 2017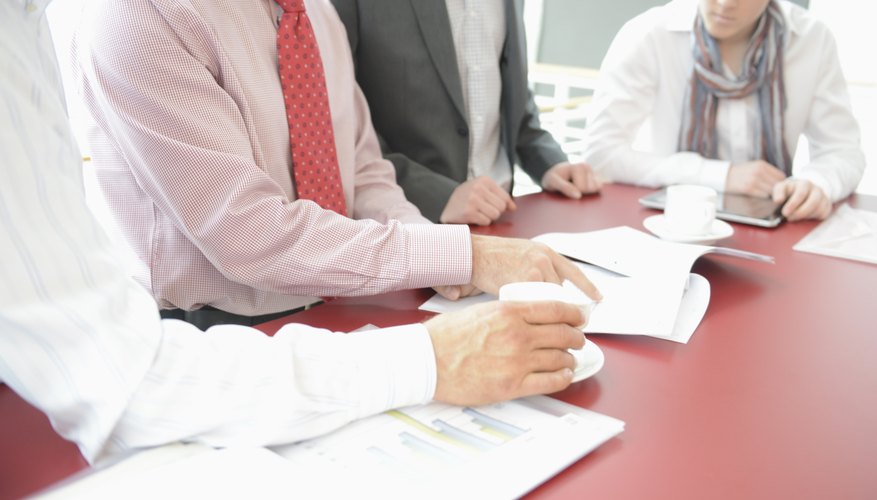 One reason some small businesses succeed while others fail is that some base important decisions on better quality data. It's all about getting the right data from the right information sources and then transforming raw data into useful information. For example, assess how well you're doing now compared to long-term goals by evaluating strengths and weaknesse from a company-wide perspective. Once you have the right data, write a diagnostic analysis report to assess long-term viability based on current performance.
Follow Best Practice Guidelines
Define your audience before getting started, as this will determine whether you need to include background information, definitions and detailed explanations in the report. For example, an internal diagnostic report for a small business with 100 employees most likely will require far less background information than a report with an audience that includes external stakeholders. Write clear, concise and objective sentences. Put the final draft aside for at least a day before proofreading. It's also a good idea to have at least one other person proof the report.
Define Goals, Expectations and Benefits
State your reasons for conducting a diagnostic analysis in the opening section. Most often, the goal is to assess the business's current state and lay a foundation for strategic planning sessions. Next, describe what you expect the analysis to accomplish. Expectations commonly include identifying challenges or threats to short-term growth and to long-term viability, and defining strategic planning goals. Finally, describe how the analysis will benefit your business. For example, you might say a company-wide analysis will identify ways to balance customer needs with the need to use human and financial resources more efficiently.
Identify and Describe Methodologies
Define the methodologies used to assess your business's current state. Many companies use a variety of tools, including strengths, weaknesses, opportunities and threats analyses on the business as a whole and for individual departments, financial statement analysis, customer satisfaction surveys, internal interviews and small group discussions. Provide specific information, such as the questions asked in a survey or interview, minutes from small group meetings and the results from financial statement, balance sheet and audit analyses.
Findings and Conclusions
Separate strong points from areas requiring more attention by including each as a separate section. Support findings with facts and statistics. For example, if you list superior customer service as a strong foundation on which to build, include customer satisfaction rates, repeat customer percentages and examples from customer service call monitoring as evidence. Note any trends or environmental factors, such as decreasing weekend foot traffic or new competitors that may affect your business. End the report by listing areas and opportunities your business intends to incorporate into long-term strategy planning.
Resources
Photo Credits
altrendo images/Stockbyte/Getty Images