How to Start an Auto Parts Delivery Business
by Felicia Greene; Updated September 26, 2017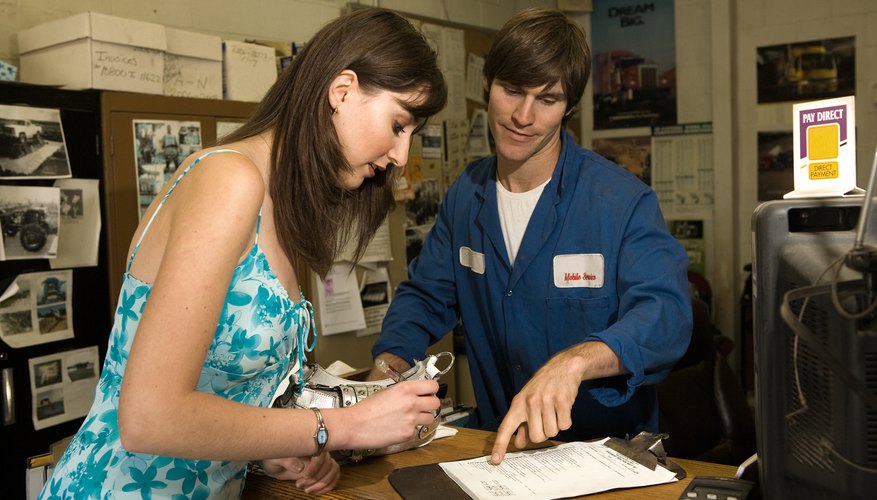 With many automobile service facilities throughout the United States, automotive mechanics depend on a ready flow of parts and supplies to efficiently complete their customers' work. Although some service facilities employ a "parts runner" who ferries needed parts from local suppliers to the repair shop, some shops have elected to use an auto parts delivery service instead. Although the delivery service represents an extra expense, it may be more cost effective for some companies.
Items you will need
Business license
Commercial insurance
Vehicle
Magnetic vehicle signs
Marketing materials
Step 1
Examine your local auto service market. List the types, quantities and locations of service facilities, including automobile dealer service departments; independent automotive shops; and custom auto service shops. These will be your potential customers.
Next, count the number of local auto parts suppliers. Even if you count three similar auto parts chain stores, count the stores separately as they represent different parts pickup points. Finally, look at service rates of competing parts delivery companies.
Step 2
Obtain your business license and insurance. Contact your City or County Clerk's office for business license information. Talk to an independent insurance agent who writes business and commercial insurance policies. Ask about the type(s) of insurance you will need for your business. Provide information on your services, your service area boundaries, and the type of vehicle you will drive. Finally, ask how the operation of the delivery service will impact your personal insurance rates.
Step 3
Get a reliable vehicle. Your success will depend on the timely delivery of parts to your customers. To that end, make sure your delivery vehicle is cosmetically and mechanically sound. Order two inexpensive magnetic signs that will be traveling advertisements for your business.
Step 4
Stress the benefits of your service. According to the Bureau of Labor Statistics, a May 2008 Occupational Employment Statistics Report showed that the national mean hourly wage for auto mechanics was $18.05. Using this figure, an auto mechanic's approximate daily wage would be $144.
Generate a table showing the fee for your service versus the lost work time of the mechanic who would be engaged in parts pickup work. Create rates for "as-needed" parts deliveries, along with a monthly retainer rate for unlimited deliveries. Finally, generate a simple bullet list showing the overall benefits of your auto parts delivery service. Keep it simple so busy service managers are more likely to read it.
Step 5
Make a positive impression. Because your parts delivery business will be judged on its quality of service, make personal visits to automotive service managers. To create a professional image, order quality shirts embroidered with your company's name (and logo, if you have one). Work hard to recruit new repair shops, even as you provide excellent service to existing customers.
Photo Credits
Jupiterimages/Photos.com/Getty Images