How to Write a Letter of Intent for a Law Enforcement Job
by Trygve Olsen; Updated September 26, 2017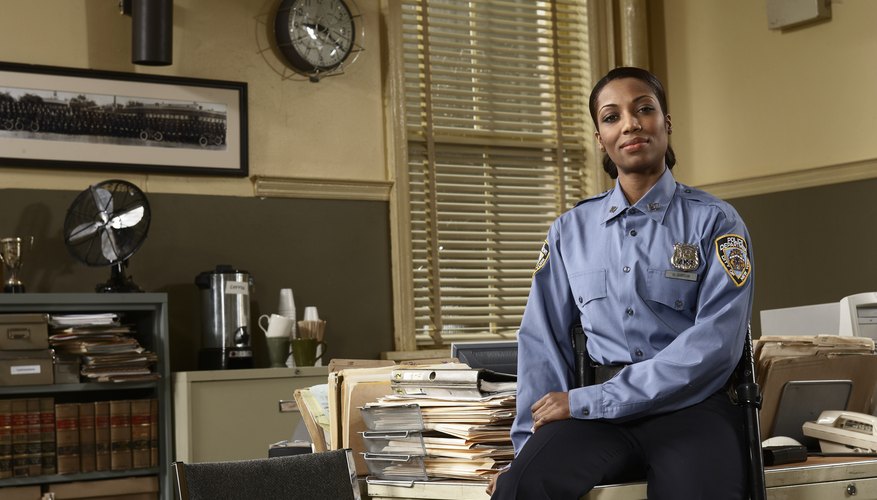 Writing a letter of intent for a law enforcement position is a great way to introduce yourself to a new commanding officer, or to indicate your interest in a promotion on the force you are already on. The writer needs to declare his interest for a new position without showing disdain for his current position. A letter of intent has three main parts, all of which declare and support the law enforcement officer's candidacy and give a clear persuasive reason to hire.
Step 1
Determine the proper rules and regulations for declaring interest or applying for a position within the particular law enforcement department. The format of the written letter of intent needs to follow the administrative rules exactly. Start your letter with the proper salutation and title. The person reading the letter and the person who is deciding on the job might be two different people; address your letter to the person who will decide who to hire.
Step 2
Introduce yourself and declare your interest for the position. State in one sentence why you would be a good fit for the job and foreshadow what you are about to detail. For example: "My experience on the job, leadership and community volunteerism make me a great fit for the position."
Step 3
Detail the three reasons you list in step 2 in separate paragraphs. Paint a picture of your professional and personal history for the decision maker who is reading the letter. Give tangible real examples instead of general statements to demonstrate a hire-able quality. For instance, instead of saying, "I am a great leader," explain a time where you led a team to success.
Step 4
End the letter with a summary of your qualifications and a desire to move to a new or higher position and ask for time to speak further face-to-face about how your qualifications are the right fit for the position. A question not asked has very little chance of getting a positive answer.
Tips
Ask current members of the force for tips on how they got their position and if they would be willing to write a supporting letter of recommendation with your letter of intent.
Photo Credits
Darrin Klimek/Digital Vision/Getty Images