How to Create a Communication Flow Chart
by Vera Leigh; Updated September 26, 2017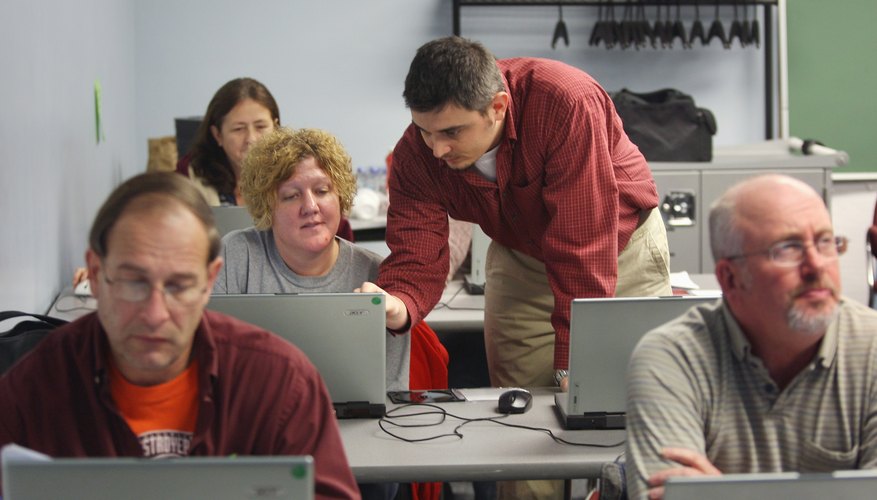 Communication flow charts are useful tools for businesses, work groups, study groups, church Bible studies, families and any other group of people who need to communicate regularly. Creating them are easy - as long as the person who creates the chart is clear about the authority ranking of the members of the group and the proper course that communication should flow. This article will explore using a template in Microsoft Word.
Items you will need
Microsoft Word flow chart template
Computer
Printer
Printer paper
Step 1
Select a "New" document from the Microsoft Word tool bar. A box with "new document" choices will pop up on the screen. Go to the "Template" column on the left and scroll down to "More categories."
Step 2
Scroll down the "More categories" list and select "Charts." Then, select a flow chart of your choice. The "Fundraising Auction" flow chart may work best for a communication flow chart. Click the "Download" button on the bottom right-hand corner of the screen. The chart automatically will download onto your screen.
Step 3
Customize the chart based on the members and communication needs of your group. For example, in the top box, you will write the name of the team leader. If there is more than one person in charge, the click the "Design" tab on the toolbar and the buttons "Add Shape" and "Right to Left." Click on the boxes to type names and duties. The flow chart will visually show how communication and messages should flow.
Step 4
When finished building your chart, select "File," then "Save." Note the location where you save the file for future access. If you're ready to print a copy, select "File," then "Print." In the print dialog box that appears, change the settings to account for paper size and the number of copies, then click on the "Print" button.
Tips
Remember that effective communication in an organization is two-way, so be sure to accommodate bottom-up information flow in your chart as well as top-down.
References
Photo Credits
John Moore/Getty Images News/Getty Images