How to Get an SBA Woman Owned Business Certification
by Kristie Lorette; Updated September 26, 2017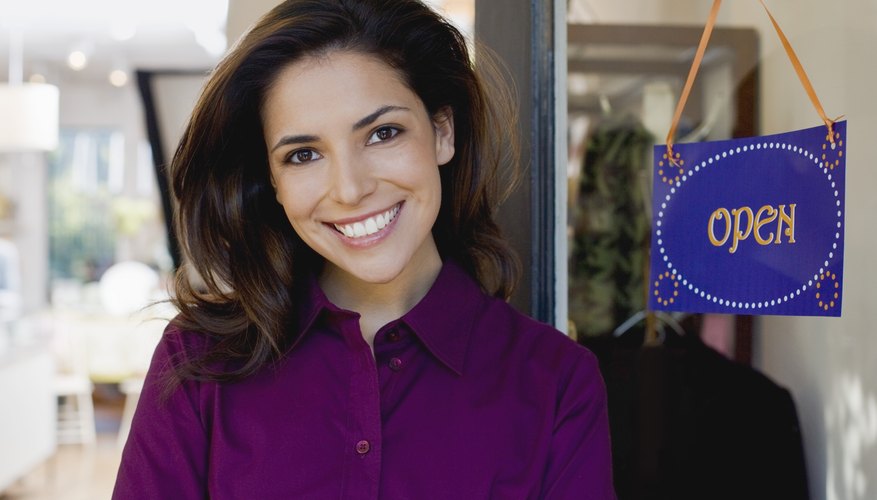 Although having your small business certified as a women-owned business, or WOB, is not necessarily required, there are advantages. In addition to having access to funding opportunities with lenders who only work with certified businesses, being certified as a WOB means you can be placed on various databases that give your business more exposure. Although there is more than one resource for obtaining the certification, the Women's Business Enterprise National Council is a well-known, respected option for the process.
Step 1
Go to the Women's Business Enterprise National Council (WBENC) website to verify that you fit the criteria to be certified as a woman-owned business. In most situations, the company must be a minimum of 51% owned and controlled by a woman or group of women. Further requirements or explanation of criteria can be found in the WBENC "Standards and Procedures" paperwork online.
Step 2
Get the required documentation in order before beginning the application. This will ensure that you meet the deadlines for submitting once you being the process, instead of scrambling to locate paperwork after the fact. The documentation that is required for certification differs depending on the type of business (whether you act as sole proprietor, partner, corporation, LLC, or franchise). Check the website to see what paperwork you will need.
Step 3
Register on the WBENC website, and fill out the online application. You must complete and submit the application within 90 days of beginning the application to stay active in their system. You'll also need to print out the summary of the application once you've completed it, as well as the sworn affidavit.
Step 4
Mail the required documents, summary, and affidavit, along with the application fee, to the program manager who is assigned to you by e-mail once you have submitted the online application. Once again, there is a 90-day time limit for getting everything in. The program manager must receive the documents within that time period or else you will have to start over.
Step 5
Wait, for the program manager to contact you and let you know that your information has been received, and for the Certification Committee to review everything. Your business will undergo a site visit followed by the committee's final determination, which will be communicated to you either by e-mail or in ,a certified letter.
Tips
Certification only lasts one year, and it isn't automatically updated. You must re-certify each year, though re-certification is simpler than the initial process. The application fee varies by region, so you will have to contact your Regional Partner Organization to find out what it is. The fee is nonrefundable even if you fail to be certified, although an appeal can be made if certification is denied.
References
Photo Credits
Dynamic Graphics/Creatas/Getty Images