How to Write a Standard Operating Procedure Manual
by Pamela Deloatch; Updated September 26, 2017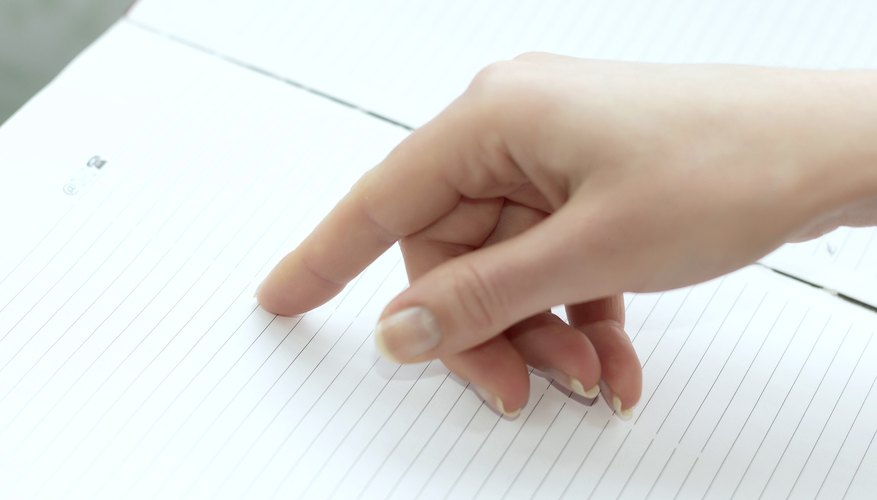 A standard operating procedure, or SOP, is a document that gives step-by-step instructions on how to complete a task. These procedures play a key role in business performance, giving guidance on how to perform a task, who is responsible for it, what resources are needed and and how frequently it occurs. A group of SOPs, say for a department or an organization, all come together in a standard operating procedures manual. A complete manual should outline all of the organization's tasks, showing how individual functions work separately as well as together.
Step 1
Create individual standard operating procedures. In order to write an SOP, you will need to thoroughly understand the task at hand. You might do this by interviewing the people who do the job, reading their job descriptions and talking with end users. If it's possible, perform the task yourself to see what it is really like.
Step 2
Write down each step clearly and concisely. Be sure to keep the process divided into individual steps to make them easily understood.
Step 3
After steps have been documented, have someone go through the procedure, following the steps as written. This will allow for corrections and additions.
Step 4
Get departmental approvals as needed. This is an important step in the SOP process, as it ensures accuracy of information and support from internal stakeholders.
Step 5
Repeat this process for all individual SOPs.
Step 6
See how it all fits together. Once all of the SOPs have been created, it's essential to see how related jobs interact. Do the SOPs cover all transfers of responsibility from one position or department to the next? You may need to have departmental or work group meetings to compare SOPs and make sure there are no gaps or overlap.
Step 7
Once all of the SOPs have been created and reviewed, put them in manuals and make sure they are available to all employees who need them. Include for each procedure the date it was written, when it was approved and who approved it. This will be helpful when it is time to update them, as they may not all be updated at the same time.
Tips
Creating an SOP manual can be a big job. Getting departmental support is key for success. Develop a process for reviewing and revising SOPs as necessary.
Photo Credits
Mariana-Rusanovschi/iStock/Getty Images